AppSally review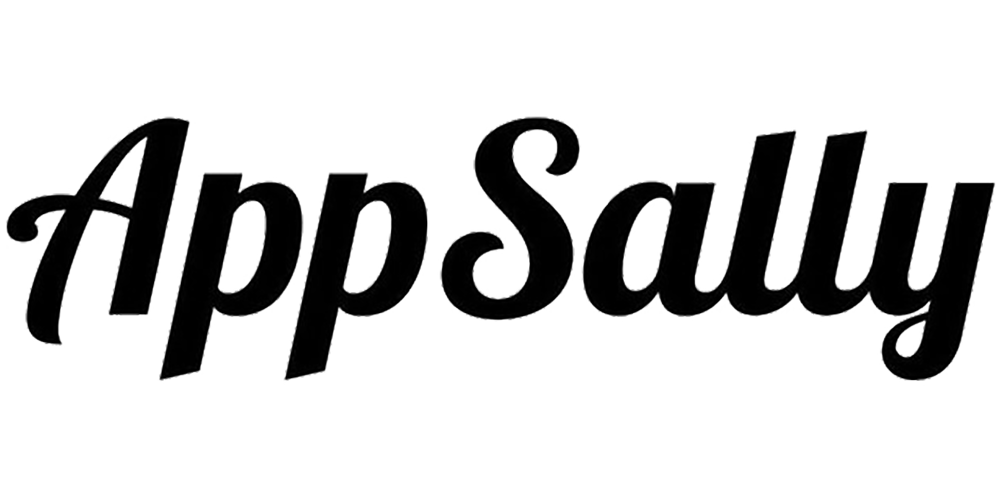 Official website:
https://www.appsally.com/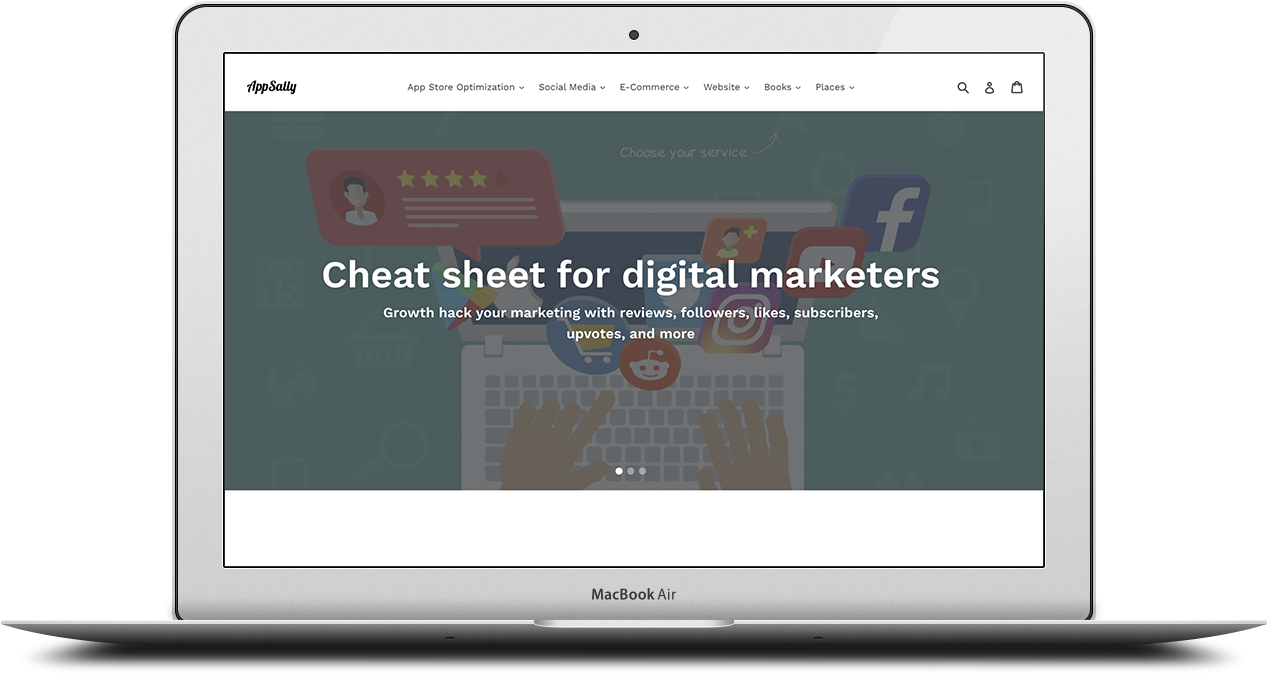 Table Of Contents
Pros and Cons
Pros
They have an experienced team that is very flexible with their activities. They get to know what their clients do and help them identify practical moves they can make to help them generate leads
Their services are unique when compared with many of their competitors
Cons
Their services are quite expensive
Their mode of operation is not easy to understand, thereby creating a fear factor in the minds of potential clients
Top Social Media Growth Tools
About the service
AppSally is a brand-building company that engages in growth hacking with a difference.
They carry out a growth hacking process via engagement marketing. This is believed by the management to be the most efficient way to grow a business. While other engagement marketing companies pay less attention to details in their growth hacking activities, they make every move worth the while. The selling point in their service lies in the fact that their service providers are carefully selected, swiftly delivered, and at a fair price.
Based in New Zealand, they have their head office at 3 Market Lane. Te Aro. Wellington, New Zealand. They encourage first-timers to communicate with them via Skype on ideas that are capable of meeting up with their growth. They refuse to make public the information regarding their owners for reasons best known to them.
Main features
They don't deal directly with social media platforms, they handpick service providers.
The company's website features 7 sections: Apps, Music&Video, Social Media, Marketplace, Books, Places and More. Each of them lists platforms where the company operates (ex. YouTube, AppStore, WordPress) and services provided for these platforms. They guarantee free replacement of lost followers, likes etc. during 15 days from placing an order. A customer may file a replacement request.
Login & Buy

Instagram likes
The company offers likes, favs or votes on every media it works with (YouTube, Facebook, Twitter, Reddit etc.) starting from $20.

Real Instagram followers
The price for followers/subscribers on a long list of media starts from $20 per hundred or two, - they offer 133(!) YouTube suscribers or 200 Twitter followers for this cost.

Instagram views
They offer views and watch time for video streaming services, such as YouTube and Vimeo.

SUPPORT
A customer may also contact them via a messenger on their website or via a contact form. There is also a phone number. Additionally, you may check your oder status, using your email and order number.
Pricing
Pricing and unique features
The company offers services for over 60 social media networks, marketplaces, apps, business listing platforms and other website & SEO services. The price of a package starts from $19 and the price for services from $10.
Social Media
100 pcs.
500 pcs.
1 000 pcs.
Likes
8
70
Followers
7.2
63
Shares
Followers
8
70
Shares
8
70
Video Views
10
10
Comments
10
10
10
Likes
8
70
Retweets
8
70
Followers
10
84
Likes
10
84
Subscribers
15
125
Views
25
Does AppSally Offer Refunds?
All payment, fees and charges are non-refundable. They may refund with a charge of 10% of the undelivered part of order value or $5 USD (whichever is higher) as refund processing fee. When refund option is available, it is open up to 3 months from the date of order placed.
Is there a Free Trial for AppSally Services?
No free trial.
Compatible Payment Methods
The company uses both PayPal and credit cards, including Visa, MasterCard and Discover card. It also uses McAfee SECURE certification and parners with TRUSTe verification company.
Visa, PayPal, Mastercard, Discover, Credit Card
AppSally Deals and Discounts
They offer 10% discount for some YouTube services, such as subscribers and views, a discount on LinkedIn recommendations, an Android App review, and some other services.
AppSally: some unique features
15-day warranty
No bots
Screenshot proofs
Curated service providers
Gradual delivery of services
They don't need customer account credentials
In a few steps, this is how it works
How it works

Choose a product and click "Add to Cart"

Click on "Vew Cart", proceed to checkout, fill in the payment and contact details

Click "Start Order" and provide more info
results
Results and Safety
The company claims that it provides real users, not bots, to its customers. It also guarantees gradual delivery and high quality of its services. It offers a free replacement if part of your order is dropped within 15 days.
We all know that scam services may happen, so it's ok to check thoroughly whether Appsally legit or not. Depending on your needs and expectations, you should read the conditions of the purchase and make sure you've chosen the right plan (remember: Appsally has its own rules on refund). Appsally seems to be safe based on reviews of other customers.
Go to Website


Have questions?
FAQ
What are their guarantees?
Does AppSally offer guarantees to its users?
AppSally offers a 15-day Warranty, which means a free replacement if part of your order is dropped within 15 days.
Is the service safe?
Is it safe?
On a general note, the services of AppSally look safe. The safety is guaranteed on the official website, and reviews on the site also support this. However, it is only expected that positive reviews are displayed on their web page. Therefore, the safety of their services might not be 100% safe as they claim. You never can be so sure until you have a personal experience.
Is the service legit?
Is AppSally legit?
Their services are legit. First off, their physical address is made public on their website, making it easy for people and regulatory bodies to assess them. This is a bright pointer to the fact that they have nothing to hide.
Is the service scam?
Is AppSally scam?
The answer is No; they are not a scam. On the contrary, their services are real. While we can't rule out the possibility of lapses occurring, the general feedback from clients shows traces of quality services rendered by AppSally.
looking for alternatives?
Alternative Services
Basically, what iDigic does is that it helps clients have access to audience, reputation, and engagement for their brand. To get this done, quite a number of Instagram features are enhanced. These features include Instagram likes, Instagram views, and real Instagram followers.
When comparing AppSally with iDigic, it is discovered that there are several differences.
iDigic focuses on brand building via Instagram alone, while Appsally makes its services available across all top social networking platforms and other classes of platforms such as Soundcloud.
iDigic claims to deliver its service as soon as payment is made, while Allsally only guarantees fast delivery within a stipulated period of time.
Subpals is a YouTube subscriber service company that pays attention to helping individuals gain a larger audience on selected platforms. They claim to have what it takes to help you grow your YouTube channel more than ever before. While their primary service is based on the YouTube platform, it operates on a secondary level on several other platforms. This is their major point of uniqueness. However, there are others.
They offer free YouTube subscribers and views on a low package. If you are impressed with the services, it is up to you to pay for a larger package.
They focus primarily on YouTube, making it possible for them to generate quality leads on the platform.
The quality of leads generated on secondary platforms like Twitch and Soundcloud is likely to be below standard.
Digi SMM also offers lead generation services to clients of all sorts. But unlike Appsally or Subpals and many others, it focuses on brand-building services on Instagram alone. Services they offer include Instagram likes, Instagram comments, and a couple of other ones.
Reviews
Testimonials
On their Trustpilot page "excellent" reviews far outnumber the "bad" ones, which is quite rare for this kind of companies.
Harry Carranza
My video ranked on page 1 for the keyword I wanted. Awesome!

5 stars
Olessya T
Do not buy from this company! I bought YouTube services to help my sons channel growth and paid $70. I did not receive anything! It's been a month since then! I had to open a case on PayPal but this guy Ash provided fake proof that he delivered my services , fabricated on his own website. He did it on the 1st of February and on the 5th of February continued writing an email saying I still have a balance of $70 on their website since I've not used it and if I want refund they will minus $7. Kept on writing bunch of crappy emails, asking same questions and buying time. Absolute nightmare! All positive feedbacks most probably fabricated by his company. Indian scammers. Very dishonest and awful You should be ashamed of yourself, Ash! Your mother didn't bring you up well. Sad Edit: I'm reporting this website to a Police Department UK, Fraud management. I've got tons of evidence. This scam site should be closed. People should not be fooled like that! Edit: I would strongly advise anyone else affected by these scammers report them to authorities If you are in UK, you can do it in citizensadvice. org. uk/consumer/scams/reporting-a-scam/ And here met.police. uk/ro/report/fo/fraud/ Do not let these scammers rob people!!!!

1 stars
CL
Edit. They came back to me after several emails and finally did the job. 1 point off for me having to chase them for the job in the first place after a few days, and another for them delaying things even further when they've finally gotten back to me and stressing me out in the process for another few days. Very poor customer service levels. If they had quickly did what they said the would, and not fluff around, it would have been a much higher review. 3 stars overall; at least they did the job, albeit after causing me much stress. Original review: Absolute SCAM! Do not purchase. They never replied to any of my emails and their phone number is not valid either. Never got the service I paid for. Stay far away and save your money

3 stars
Is it worth it?
AppSally is not your regular lead generation company.
If you are the type that wants the result, but you are not bothered about the way how to get it done, then this for you. AppSally is quite discreet about its processes. However, they are quite good at giving clients the desired result.
AppSally Login