Best Tripod for Photography and Video
Tripods were for a long time a professional instrument. The average traveler or photo lover used a selfie stick for their phone. But even the best selfie stick can't substitute the comfort and adjustability of the travel tripod. You may attach it literally everywhere without needing to hold your phone or the handle of the selfie stick. You may add some extra options to it: tripods light, extra legs to hold on vertical surfaces, lenses, or anything you need, turning your phone into a professional photo station. Let's see what best tripods are available for us in 2020!
To mark a starting point, let's see what qualities make the best tripod. The countless designs make it hard to understand which is for which. Some of the newest models have vertically swinging legs that make them much more compact and portable (that is important for long-distance traveling), but a bit tricky to set up fast (that is not cool if you are picturing something that can go away, like animals or sunsets). More classical models use telescopic legs with four or five sections to extend their height and become ground tripods. The quality of these legs and the ease of their folding is a crucial parameter for such devices: the low-quality legs may get stuck or, again, take a lot of time to extend and put into the position you need. The best tripods with telescopic legs are usually found in the professional market section (but with a corresponding price though).
The best travel tripods now are made with the possibility to film videos in mind. With the rise of TikTok and IGTV videos are becoming much more popular than photos. The turning central column can now pivot both vertically and horizontally which allows you to smoothly track a flying bird or just create a background for future 3D landscape, filming everything and everywhere with one movement and without adjusting the tripod each time.
Another modern feature that we couldn't even dream about a few years ago is an impressive set of lenses available for phones now. You may choose between ultra-wide, fisheye, macro, and countless other lenses that are now sold in kits, like for any other professional camera.
Flexible legs just opened a new segment of the market: extreme phone photography. These tripods look more like spiders or octopuses that can "crawl" onto rocks, trees, or any other objects, fixing there and filming with incredible angles. New materials, such as aviation-grade light alloys or carbon fiber, make these tripods both light and durable, up to one-fifth lighter than the previous generation tripods. Still, this benefit comes with a price, literally. Such materials are quite expensive to produce, so think about them only if you are truly dedicated to having the best portable tripod no matter what.
Let's finally see some tripod reviews and define the best tripod ever!
Benro Go Plus Travel
Pros
Cons

• Solid construction and robust design

• The twisting centre column adds lots of versatility

• Monopod option

• Possibility to attach other accessories

• The leg lock mechanism is not completely dust resistant

• Kit isn't sold with the head as of now
A jack-of-all-trades, this tripod may be considered the best for those who are ready to invest in their photo quality. It has a classical build: three four-sectioned legs that can be locked into three angles. The legs can be extended to 179 cm (if you are taller and are going to make close portraits, take it into consideration). The tripod can withstand up to 14 kg of load (but do not test it by leaning, okay?). Essentially, the only drawback of this tripod is its price. Also, the legs and head are sold separately, which is super convenient if you want to replace one damaged detail, but not so if you just need a tripod (and it becomes even more expensive due to separate selling - no kit option whatsoever). The only way to save money is to buy a cheaper aluminium alloy version, but you may find lots of aluminium tripods in the cheaper market segment, so what's the reason? The upper side is that you may choose any legs-head configuration for your own purposes: be it the iPhone tripod mount or the best tripod for DSLR you can find on the market.
The length of the folded Benro is 49 cm (it's up to you to decide is it a lot or just right). The center column can turn around a full circle and has enough locking angles to make the transition perfectly smooth.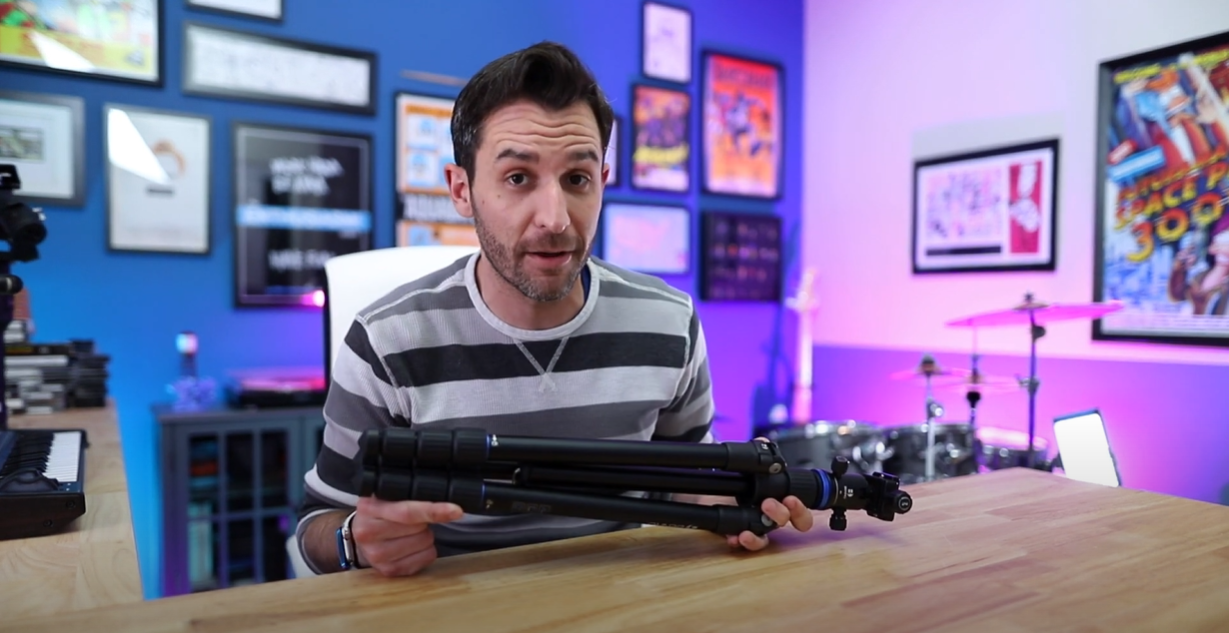 You can see this model in action on the photographer's Tom Back channel.
3 Legged Thing PUNKS Travis Tripod
Pros
Cons

• Exceptional build quality and design

• Lightweight and portable

• Incredibly sturdy

• Leg locking clamps turn too many times to lock and unlock
A durable version for harsh conditions, this tripod isn't the lightest one, but it will be your faithful companion in any extreme tour. Made of magnesium alloy it can withstand up to 18 kg, but its own weight is 1.6 kg. As the Benro, PUNKS has three four-sectioned legs with three locking angles. But its fully extended height is even smaller: 165 cm only. If this and the weight aren't deal-breakers for you, think about preferring PUNKS: it is much cheaper and can be purchased in a kit.
If you are fond of tons of extra filters, lenses, and supporting staff, you may use all of it at once with PUNKS: 18 kg is more than enough to withstand it. This tripod is positioned as a stationary or studio one (possibly because of the weight), but it's finely rugged and packs to only 45 cm size, so it fits outdoor and traveling purposes greatly. Still, you don't want to re-adjust it every few minutes, so consider filming something calmer than animals or people in motion.
Again, as the Benro, PUNKS is highly customizable and also convertible to a monopod (just take one leg and attach the head to it. It also exists in a much more expensive (and slightly less durable) carbon fiber version if you are really into minimizing the weight of your gear.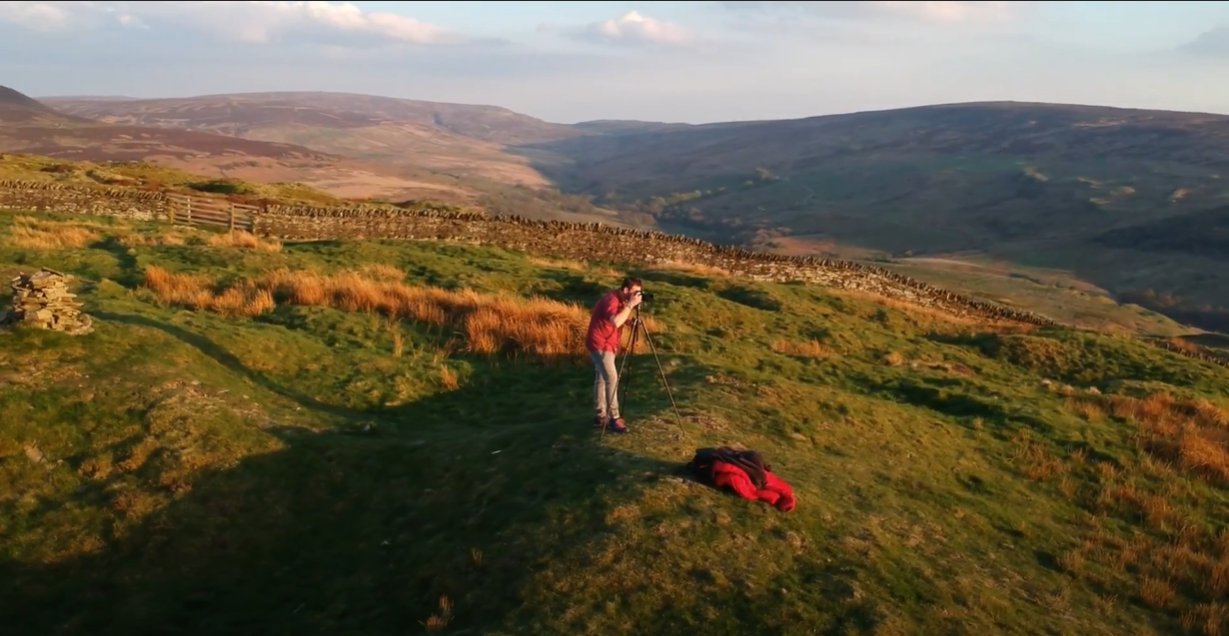 You can see this model in action on the photographer's Paul Thomson channel.
Manfrotto 055CXPRO3
Pros
Cons

• Excellent build quality

• Best built in horizontal center column mechanism ever made

• Fast action flip locks

• Fast leg angle release mechanism

• Lacks microSD slot, USB Type-A ports.

• As ever, no touch-screen option.

• Expensive as configured.
A serious and tall thing that doesn't pack into a singularity, but is very convenient when you need enough height. Manfrotto is made of carbon fiber and has the same three legs, four sections, three locking angles (seems that it's a classical configuration). Its maximum load isn't impressive: up to 9 kg, but the height of 182 cm truly compensates for it.
When you put it into place you don't want to move it around - but you don't need to! Manfrotto's pivoting head allows you to move your camera to any angle perfectly smoothly. This tripod just becomes your perfect vantage point to film anything around. It's also extremely simple to use without lengthy preparations. Its ball head is the biggest advantage of this tripod and the reason to be included in that list.
But Manfrotto has a couple of drawbacks, too. First, the legs and heads are sold separately and some people report that they don't always match perfectly (this is a red flag for us, but if you can test the tripod configuration you want on the spot, we'd give it a try). Second; you can't detach one leg to turn a Manfrotto into a monopod. Third, you can't pack it compactly: it is BIG and that's what we have to live with.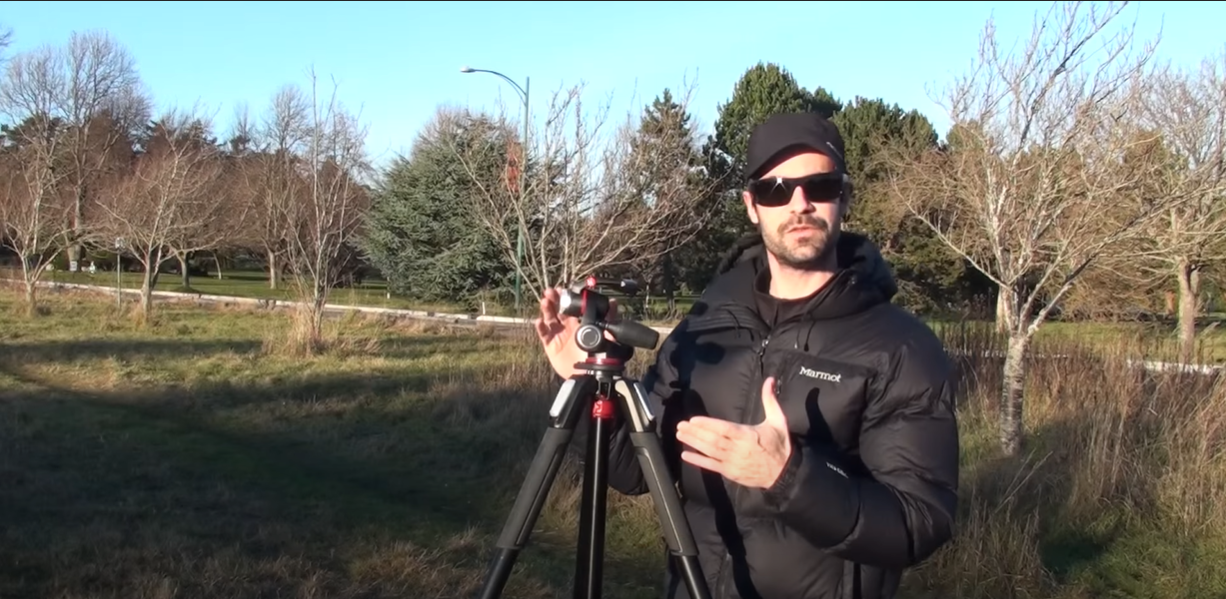 You can see this model in action on the photographer's Manuel Martel channel.
MeFOTO GlobeTrotter
Pros
Cons

• Very compact when folded down

• quick and easy to use

• Ballhead has friction control.

• Good stability for the size and weight.

Feels solid and well-made.

• Ballhead isn't removable.

• Feet aren't removable (no steel spikes).

• Aluminum only — no carbon version.
After Manfrotto, let's talk about something smaller. GlobeTrotter folds up to 41 cm but withstands a surprising 12 kg. It also has five sections in its legs (though the maximum height is only 165 cm). There are also only two locking angles of its legs.
Some call GlobeTrotter the best tripod because of its size and foldability. Its weight may be reduced by 400 g if you opt for carbon instead of aluminium. One leg can also be detached to serve as a monopod. GlobeTrotter has lots of replaceable parts, from the obvious legs and heads to rubber covering and pads. It also comes with a nice and safe carrying case. The two locking angles instead of three may be a slight drawback, but if you are okay with it, GlobeTrotter is a great choice that combines durability with portability.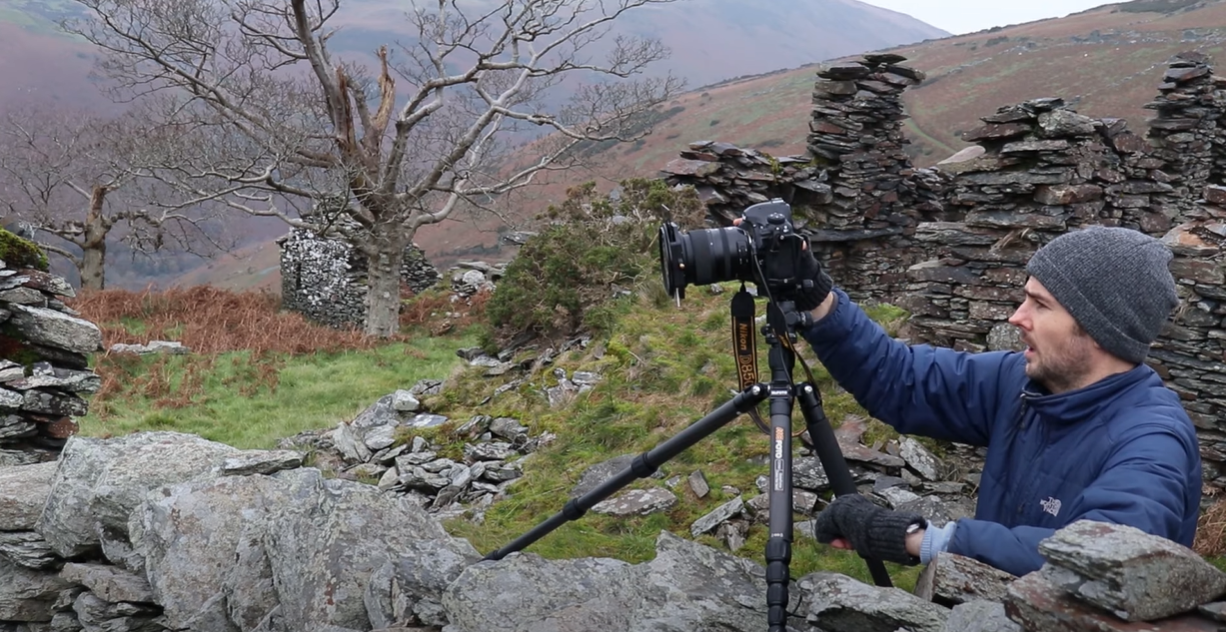 You can see this model in action on the photographer's James Brew channel.
Vanguard ALTA PRO 2+
Pros
Cons

• Easy flip lock ball head

• Quick to use & operate

• 4 leg angles

• Built-in shutter release

Packed with features

• Legs have quite a bit of flex when fully extended

• Quite heavy at 2.5kg
An incredibly flexible tripod with legs literally bending backward, ALTA PRO 2+ is made of carbon fiber and features a max height of 172 cm. As most carbon tripods it isn't designed for heavy duty, withstanding only 7 kg. But it has four locking angles on its three-sectioned legs.
The manufacturer states that the main advantage of ALTA PRO 2+ is a fast and simple setup. It compromises the portability a bit because folded legs aren't packed tightly near each other. But the ability to install extra devices, such as more light or lenses, a fully rotating ball head, and the overall quality makes it a great choice if you don't have to carry your tripod too far away.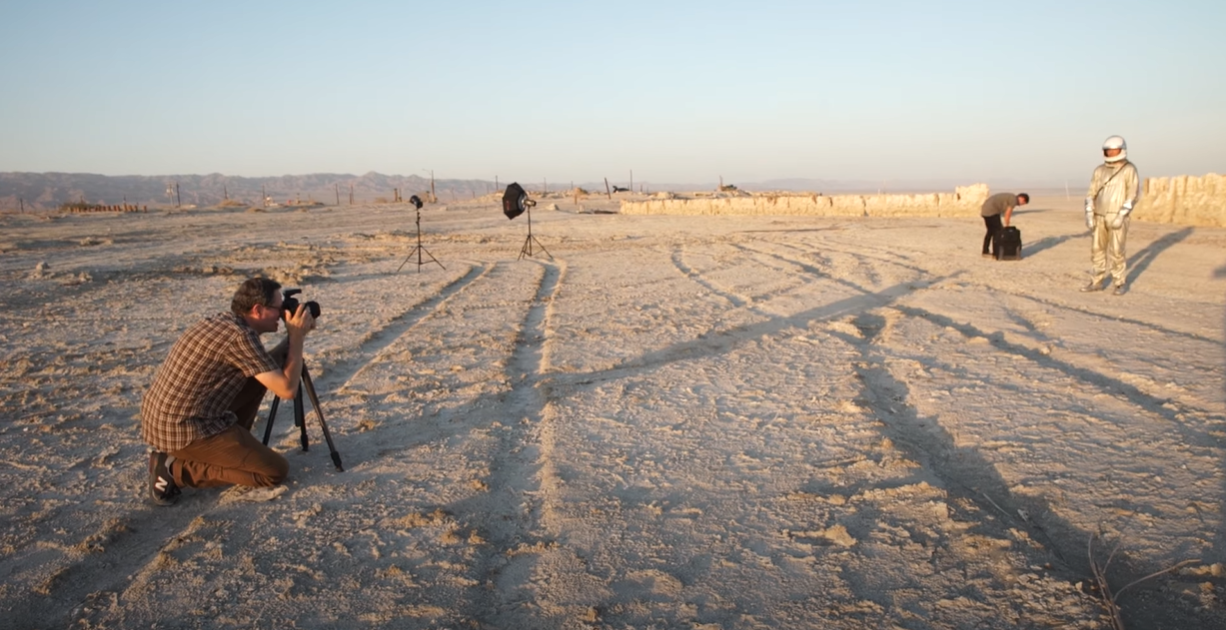 You can see this model in action on the photographer's channel "The Slanted Lens".
Manfrotto 190go!
Pros
Cons

• Excellent build quality for the price

• Fast and versatile horizontal center column

• Fast leg angle selectors

• 3/8″ Accessory Port

• Heavy for the height and stiffness

• Air gap between the legs and center column when folded up
A lightweight Manfrotto model is less than 2 kg (finally!) but features only 6 kg of maximum load and the not impressive 159 cm operating height. Still, the 4-angled and 4-sectioned legs may be the great advantage for adjusting your tripod precisely, e.g. for macro photography.
Manfrotto traditionally offers a great choice of kits to fulfill every need on the tripods market. The kits are available in both aluminium and carbon varieties, letting you solve the price-weight dilemma any way you want to. You may also choose between 3-way and ball heads, different models of them (and there are more coming on the market), so your new Manfrotto is literally a LEGO. Most of the heads are incredibly easy to use (it's a general Manfrotto feature), so, despite the not very modest price, it's a good choice if you need something special and tailor-made for your needs.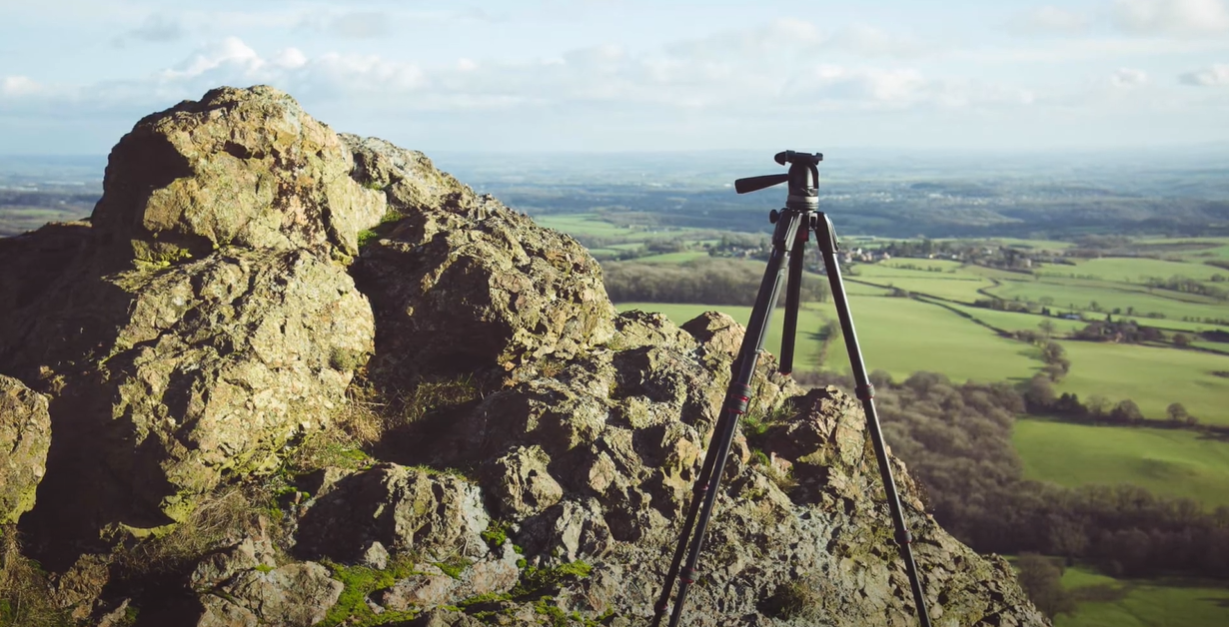 You can see this model in action on the photographer's Matt Smart channel.
Manfrotto Befree
Pros
Cons

• Light and compact

• Bowl head mount

• Fluid video head

• Expands to a decent size

• Not much control in fluid head

• Can be unstable in high wind
One of the smallest Manfrotto models (only 41 cm in the folded state) that weighs 1.5 kg only, despite being made of aluminium, Manfrotto Befree is exactly what is said on the tin. It allows you to be free, taking this tripod wherever you want to go. It has 4-sectioned legs with 2 locking angles. The only and obvious drawback - the light construction allows Befree to hold only 4 kg of load, so be careful with all the additional stuff you want to add!
The maximum height of this tripod is bigger than we can expect: 144 cm. But Befree isn't about height, it's about portability and usability. It is a great basic option for any photographer who needs their tripod to be simple, carried for a long distance, folded and unfolded quickly, and be a reliable companion in any situation.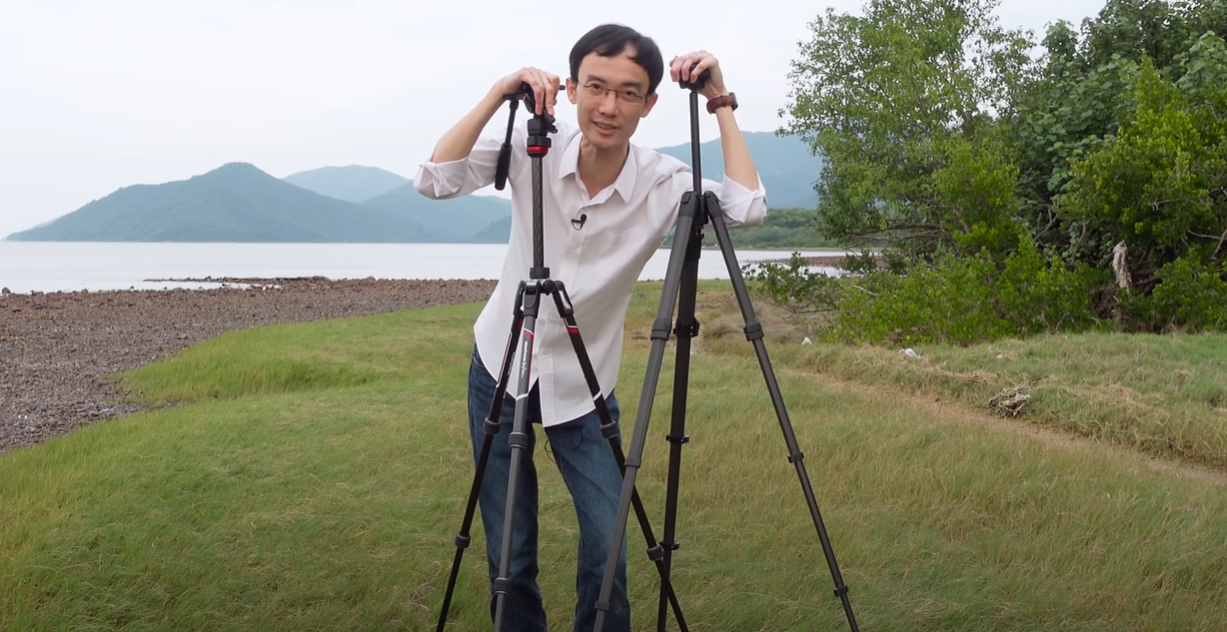 You can see this model in action on the photographer's Lok Cheung channel.
Joby GorillaPod 1K
Pros
Cons

• Stainless steel ball joint head

• 90° tilt and easy screw tightened locking head

• Versatility

• Doesn't carry heavier weight ranges well
GorillaPod has its name for a reason. If you need to film gorillas in the wild - this is what you need. Extremely lightweight, made of plastic and stainless steel, it isn't the foldable tripod you might get used in our review already. This mini-tripod with bendable octopus-like legs can shift to any angle and hold to any surface, being quite durable for its 196 grams. Unfortunately, it can hold only 1 kg of load, so you'd better think about a good camera that doesn't need additional and heavy stuff. Joby GorillaPod 1K is sometimes called the best iPhone tripod for extreme conditions and we are going to agree with that definition.
It can't hold a professional DLSR camera with a lens kit, but the telephone or tablet will do just perfectly. The wide range of accessories allows you to use your smartphones in the most creative ways, making very professional-looking photos. You just need to get an adapter for your model and you are ready to go. The legs can also work as a handgrip in case you are in a selfie mood. It isn't the monopod option of the biggest models, but GorillaPod can also make a decent selfie stick from itself.
Of course, this tripod needs something to be put on to, so if you are going to make photos literally in the field, it won't help you a lot. But if you have a surface elevated enough, GorillaPod is what you need!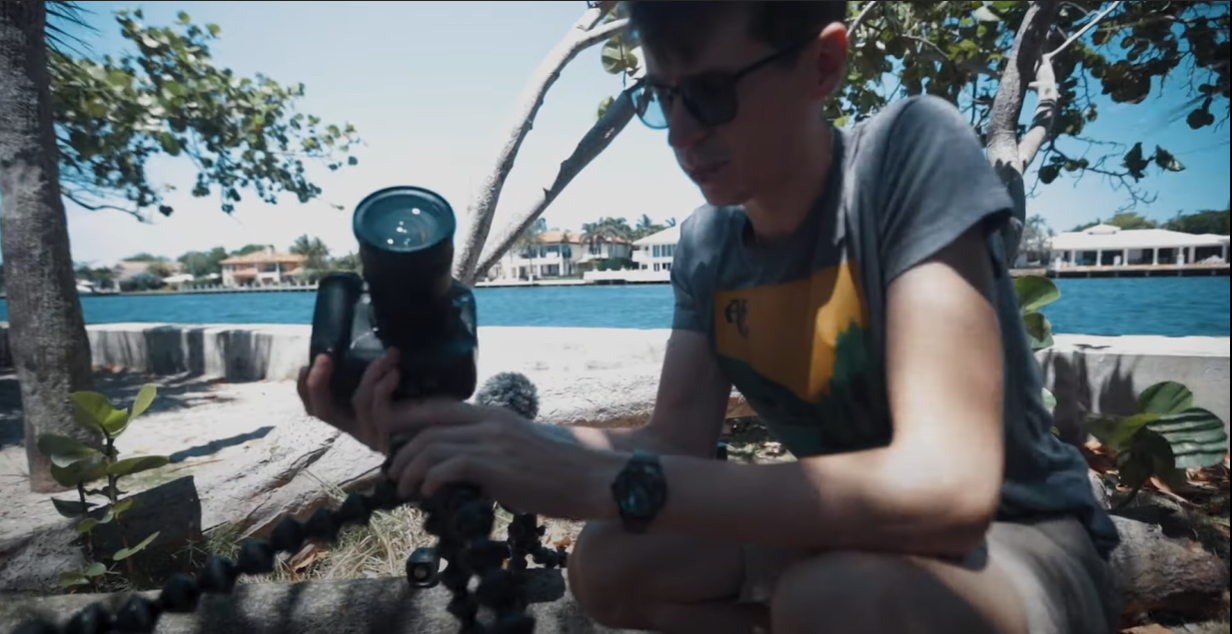 You can see this model in action on the photographer's Roman channel.
Joby GripTight Pro TelePod
Pros
Cons

• Redesigned, wider smartphone grip

• Hook or wrap legs around any object

• Easy to mount on uneven surfaces

• Limited to smartphones at 0.71lb load capacity

•Short legs can be unstable
Another tripod, made especially for smartphones, it isn't a travel-mode one. But GripTight Pro allows you great stability for more than a moderate price. The iPhone tripod mount allows you to use your gadget without any adaptors (you need the adaptor for the GoPro camera though). Joby GripTight may be great for video blogging, conferences, or just like a simple selfie stick. It is very easy to use, folding and unfolding in a few simple movements.
Still, the fully extended tripod is a bit wobbly, so consider using it indoors or somewhere in a quiet place, because your smartphone can be flipped over literally with the gust of the wind. The locking system also needs extra care. We can't call GripTight fragile, but it is still a great indoor smartphone tripod that extends much taller than its competitors.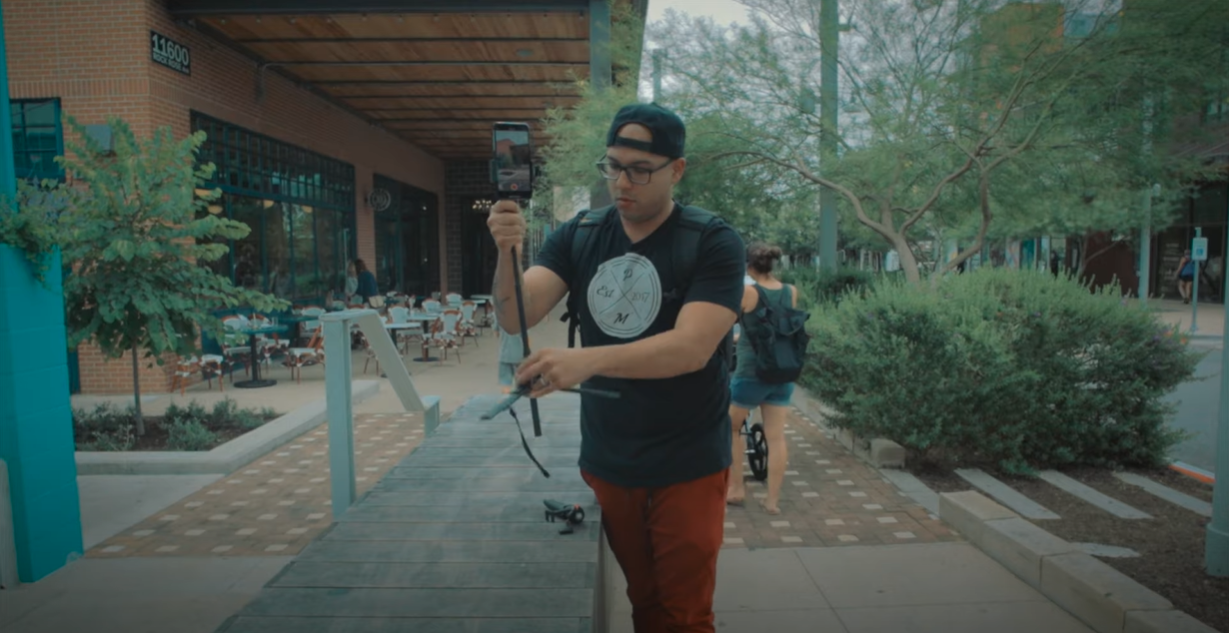 You can see this model in action on the photographer's Benjamin Brandon channel.
Neewer 18" Ring Light Kit
Pros
Cons

• lots of accessories in the kit

• durable aluminum alloy

• reliable

• light filters should be changed manually

• one needs to get used to packing and unpacking it
A certain overkill for daily use, this tripod with pre-installed ring light may be great for video blogging or podcasts. It already has everything you may need: the aforementioned dimming ring light with changeable light temperature, places for extra lenses, and the ability to use it at your own height (usually, the smartphone tripods come in the desktop flavors). Ring Light Kit is very durable and can (with caution) be used even outdoors. Its ball head allows you to smoothly follow the object of your photo. Usually, the heads of such quality are used for DSLR tripods, so finding one in a clearly smartphone one is a big luck.
Still, this tripod is hard to transport and is quite heavy. It doesn't pack into a convenient size without being disassembled completely, so it is a great choice for a planned event but not for spontaneous filming somewhere in the wild. The big ring light also makes it vulnerable to the wind, so if you do take it outdoors, think about additional fixation or you may see it falling and being damaged.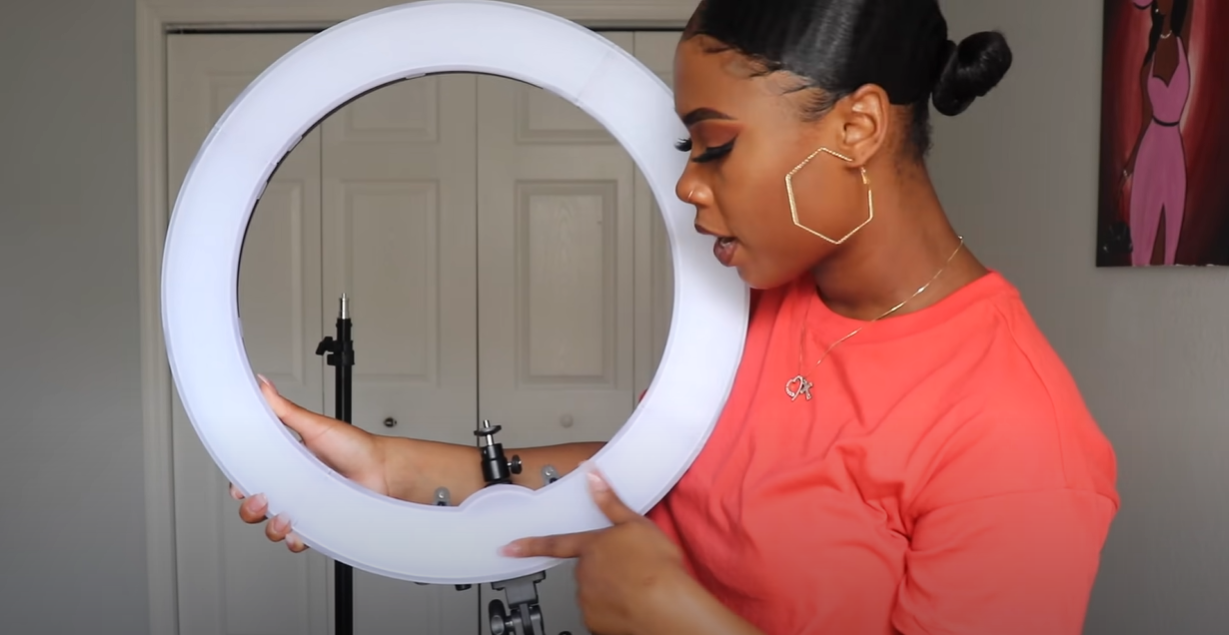 You can see this model in action on the blogger's Eva Marie channel.
Summing things up: a tripod isn't a cheap thing if you want it to be with you for a long time. It is often a heavy-duty instrument that needs to withstand the elements (and all the additional stuff you want to put on it). But you may greatly reduce the price if you know the exact photography style you are into. The foldability and small weight may be extremely handy for traveling on foot, the durability is great for harsh conditions (if you are ready to settle down with extra load), lots of angles and expensive heads are best for video making, and so on. You don't need to have it all, but you may add these options one by one together with discovering the new facets of photo and video art.
Modern tripods allow you to choose the exact set of the options you need, omitting the ones you won't use. Define your goal and you'll quickly understand what tripod is the best for you, personally. Good luck!
LikesFinder.com is a participant in the Amazon Services LLC Associated Program, an affiliate advertising program designed to provide a means for sites to earn advertising fees by advertising and linking to Amazon.com.