The Best Cheap Microphones
Is $100 enough to buy the best microphone for recording vocals? Probably not, but it is more than enough for a decent one. But the best microphone for YouTube can perfectly fit into this budget. Surely, to find one, you need to browse through dozens of replicas, cheap copies or outright fakes pretending to be the best mic for recording. Or… you don't need it anymore, because we have already done it for you! It was a tough task, but we managed to take a few examples of different shapes, sizes and functions with all their main characteristics described. Some of them appear in many shopping guides, some are relatively new on the market, but all they have the right to compete for the title of the best microphone under 100 dollars.
Some of them can cost even less than 50 (we have a couple in the list and they can easily be on par with the more expensive models. Some can cost a little bit more than $100, but with the constant discounts on Amazon, you may wait for a lucky day and grab the mic of your dream without crossing your limits. Some have different options: while the kit fits into your budget, you may decide to spend a little bit extra for the enhancement you need for your particular task. We consider this type of mics the best one: you can just use different accessories like LEGO bricks, constructing and changing your microphone for various tasks. It may save you a whole lot of money in the future because you'll be able to buy a single accessory instead of the whole new microphone. So we strongly recommend you to think about this option!
Remember that this sum is still quite a tight budget, so you probably won't get a jack-of-all-trades microphone for it. Some of them are best for YouTube, TikTok or podcasts and can be easily connected via USB everywhere, some are more suitable for recording vocals for further editing in specialized programs. There are even different mics for different instruments, because they work the best with some particular frequencies and volumes. So, if you are a drummer, consider taking a microphone that works well with loud sounds, if you prefer to perform live, think about compatibility with the rest of your gear. Some of the mics can be used outdoors for going live, some are fragile and demand studio conditions for the best performance. Let's see what models are competing for the title of the best cheap microphone today!
Audio‑Technica AT2020
Pros

Cons

• high-quality sound recording

• best for vocals

• clears background noise

• a bit over the budget

• doesn't work well with drums or electric instruments
The first competitor in the best cheap microphones list is a condenser Audio‑Technica AT2020 microphone. The manufacturer is renowned enough to guarantee the considerable level of quality. This one can fit for recording vocals due to its precise sound-capturing ability. This quality comes (literally) with a price. Usually Audio‑Technica AT2020 costs a bit more than $100, around $120, but the discount days or the last-in-store options can give you a great possibility to have it for around a hundred. Moreover, the microphones prices tend to decrease with time as the new models enter the market. So, who knows, maybe it has dropped to $100 just yesterday?
This mic has a cardioid polar pattern. It means that it captures the sound of your voice only, distinguishing it from the noise around and rear sound. It doesn't mean that you may use it in a very noisy environment though, but the quiet room with good acoustic is enough, you may not need a fully soundproof studio. The resulting sound is easy to edit further, because a substantial part of noise has been cut already.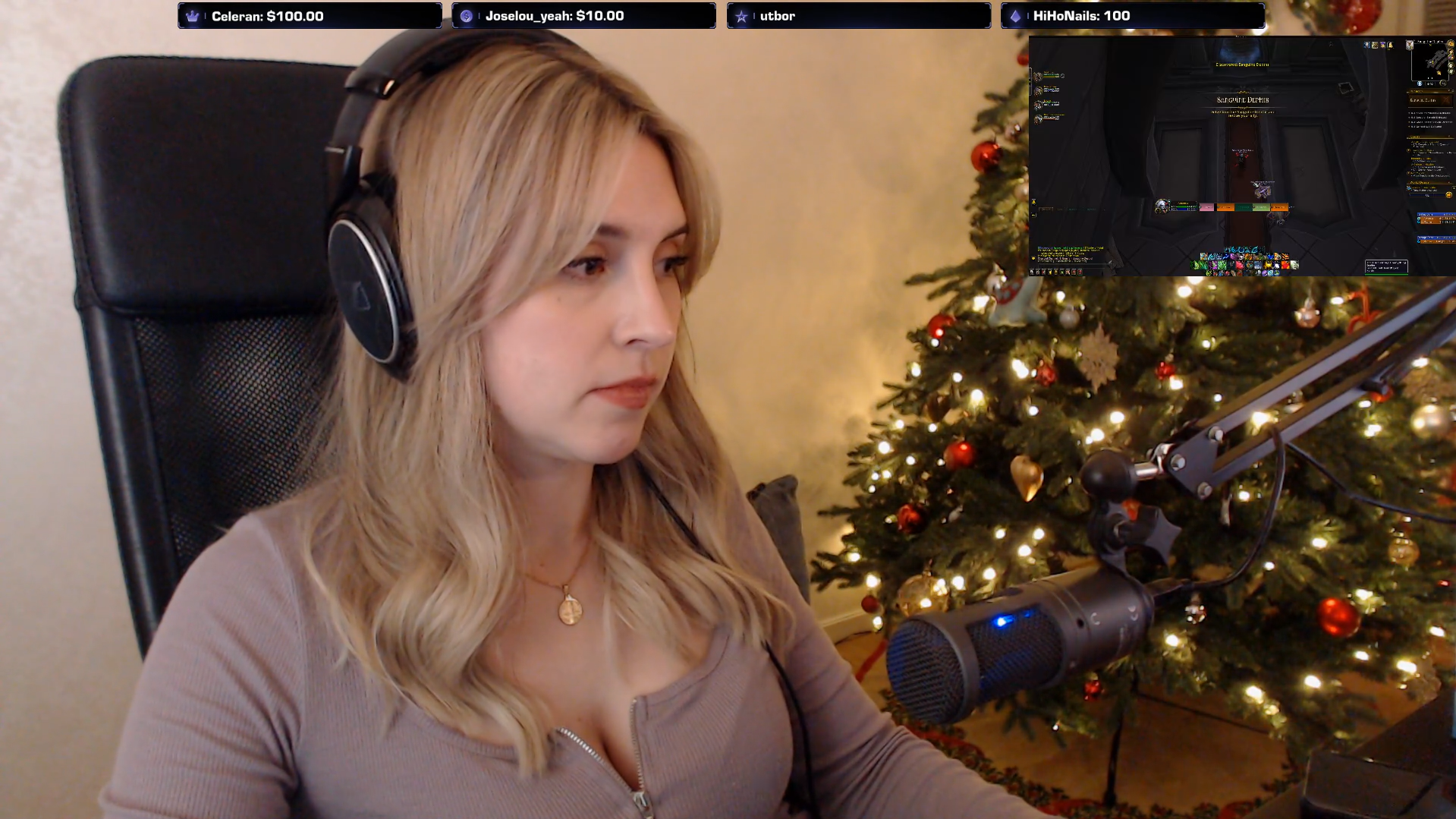 Armorra uses the same microphone on streaming
This microphone also works great with the instrument with the pitch and frequency close to the human voice - violins, acoustic guitars, pianos and so on. Drums and electric guitars sound not so well with it though, so consider buying this mic if you are a lyrical, classical or folk singer. The hard rock and metal lover may need another option. It doesn't mean that Audio‑Technica AT2020 omits the loud sounds completely or distorts them. They will be on the record but they may neeed a bit of additional work in the editor. So, if you'll have an occasional drum here and there it's still fine. This microphone has a classical jack, but if you need more mobility, you may use a USB version of it, AT2020USB.
Shure SM58
Pros

Cons

• great for the high-SPL instruments

• several mics can be installed into the one mixing board

• good frequency range

• shock mount system

• may filter the noise a bit oddly
Another possibly the best cheap microphone is Shure SM58. Its manufacturer also has a long-lived reputation and this exact model became a bestseller and holds this position. Unlike our previous model, this one is great for the instruments with a high SPL or sound pressure level. The ones you can literally feel with your body and ears, shall we say. So if you are a drummer, metalhead or an opera singer, this one may be the best choice under 100 dollars for you.
The frequency range of Shure SM58 is quite wide: from 50 Hz to 15 kHz. That means that it isn't so highly specialized as you may think after the previous paragraph. Though the mic has its favourites, it may be used for lots of the other tasks such as taking interviews, making audio records of different events (but not so big) or speaking on the conferences. It may suit for recording vocals and acoustic too, if you don't need a breathtaking studio quality or are ready to drop a bit of sweat while polishing the sound in the editor. Shure SM58 isn't as precise as AT in cutting away the background noise (just because it's definition of noise may be a bit different), so you'll need a little more attention if you are using it in the environment with lots of side sound.
The additional possibilities include a reliable shock mount system and built-in wind filter. A useful hint: the different filters may reduce the noise differently (and consider different sounds noise), so do a quick check before using it in the particular place. But, the mount system makes it a great variant for using outside the studio and adds extra reliability to the already good mic. Another pleasant option is the possibility to connect a couple of SM58 into the one mixing board if you are going to record a band. Shure SM58 is a great multipurpose workhorse for both the beginners and professionals who don't want to pay extra for the decent quality.
Blue Snowball iCE
Pros

Cons

• USB that is compatible with all major OS

• multifunctional due to condenser capsule

• one of the best USB microphones in terms of sound clarity

• can't be used for loud events or performing on stage

• the condenser mics are still better for vocals recording
Another one of the best cheap microphones is Snowball iCE. While the previous two were clearly more intended for studio recording, this one, with its USB connector, allows you much more freedom. You may have heard about the Blue company by now. It may not be as popular as top brands, but it has conquered its place on the market and confidently holds it. The USB microphones that were either a niche product or a very low-quality addition to the web camera are now a full-fledged members of the audio market. And Blue takes the cake here!
The iCE is one of their best creations in the segment under $100 and its price to quality ratio is also one of the best. The perfect cardioid polar pattern can be optionally used, which makes it a great variant for voice recording. You still need a quiet environment to use all its benefits though, but still, you can instantly turn your streaming or live recording mic to a studio one. Isn't it cool? The resolution of the mic is 16-bit/44.1 kHz which is quite decent for a USB microphone and delivers you the editing-ready high-quality sound. Its condenser capsule adds extra clarity to the sound recorded. It can't compete with the full-fledged condenser mics in terms of vocal recording, but if you want to make a cool home record it will be more than enough. iCE works best for podcasts, YouTube videos and other content where you still need your voice to be loud, clear and perfectly modulated, but you don't need the precision of the studio. You may still polish your sound into the almost studio quality by using the right editor and having the right skills.
The microphone is compatible with Windows, Mac and Linux (though some of the Linux users may need a bit of time to find the right drivers). It also is completed with the desktop stand (a bit fragile, but it isn't meant to taking it outdoors, so just be careful with it and it will be perfectly fine). In the most cases (Linux aside) the mic works as plug-and-play device.
MXL 990
Pros

Cons

• great frequency range

• stylish design

• studio recording quality

• might be at the edge of your budget

• a bit bulky

• not suitable for outdoor recording
Not the least one in a row of the best cheap microphones is MXL 990 and certainly the most durable one. It is a condenser microphone and it already sets the standard of quality for the resulting sound. It may look a bit bulky for those who aren't yet used to MXL silhouette, but this volume is filled with necessary stuff. The mic has FET preamp and a huge diaphragm for its size, so it may be call a full-fledged studio microphone. The range of frequencies is also a pleasant surprise: from 30 Hz to 20 kHz - it will suit any instrument you want to record. Both high and low pitches are captured extremely clear and its cardioid makes MXL one of the best variants for the singers.
The separate quality worth mentioning is its design. The creators managed to turn its size into a feature, giving MXL 990 a vintage vibe. An ivory colour and retro silhouette allow you to boast one of the most stylish microphones in the price range under 100 dollars. Though looking old, this microphone is perfectly compatible with any modern OS and can be plugged into your Mac or PC effortlessly.
Samson Meteor
Pros

Cons

• great distortion reducing for USB mic

• built-in stand

• good sound clarity

• non-studio sound

• may need additional software and cable for smartphones
Samson Meteor has totally earned its place in the best cheap microphones list. Though it is a USB microphone and a relatively small one, it still delivers high-quality sound records for its size. Of course, he can't compete with our previous model, the MXL, in terms of sound clarity, but think about all the freedom you'll have with Meteor instead. The USB cable allows it to be connected to any USB supporting device, be it Mac, PC, or, if you have the right cable and program, even your smartphone. Meteor has a built-in stand, so you can turn any room into your temporary studio without carrying extra devices with you or improvising your stand from whatever you have on the desk.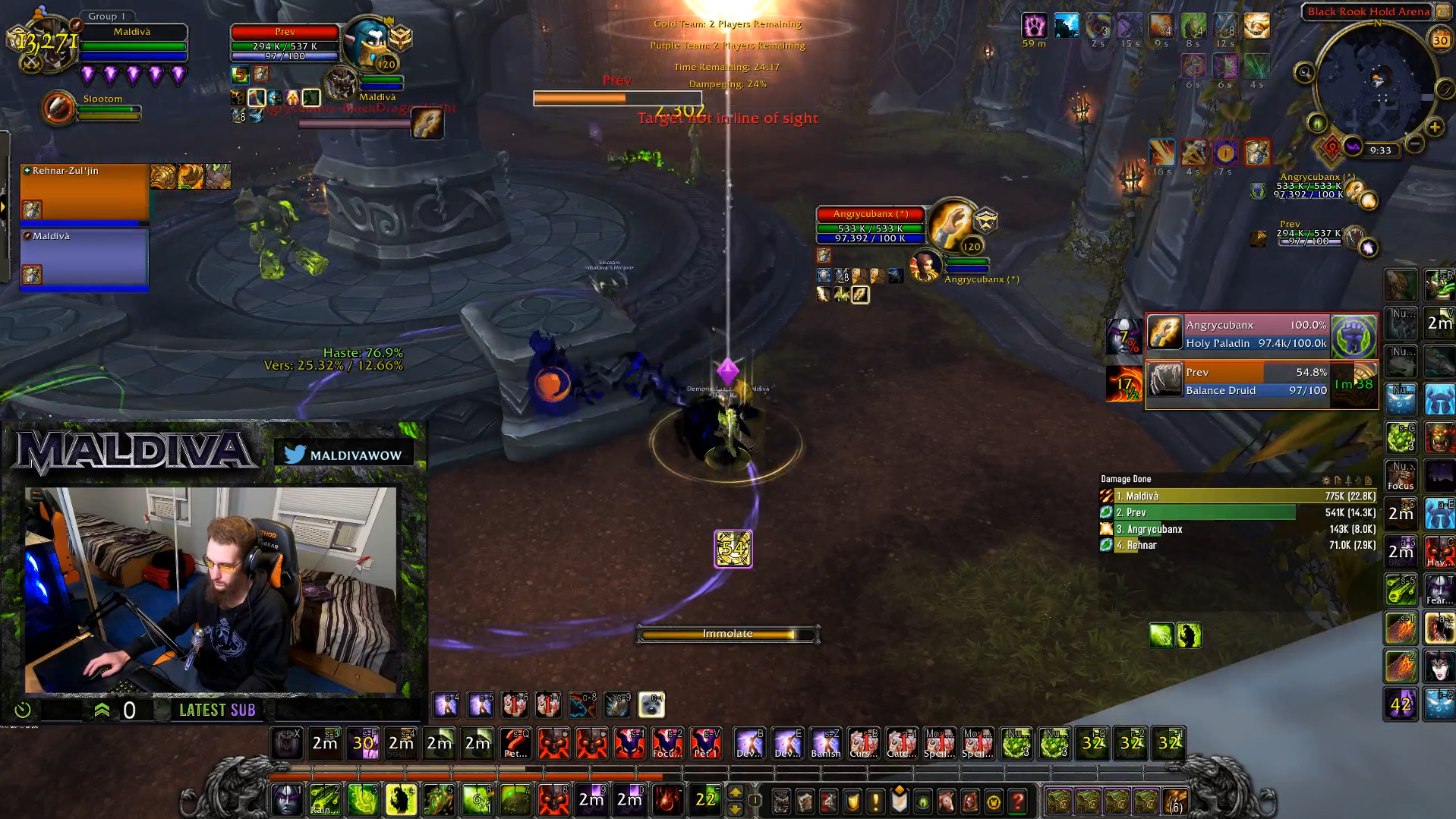 Maldiva uses the same microphone on streaming
The possibility to switch to the cardioid polar pattern makes it a great variant for the interview recording, podcasts, streaming or occasional singing, if you are not aiming to studio quality. We didn't expect from Meteor to have as clear sound as it does. It's a pretty good parameter for the USB microphone: the noise and distortion are eliminated mostly during the recording. So even when you need to do a voiceover with your tone of voice perfectly modulated, Meteor will come in extremely handy.
CAD U37
Pros

Cons

• condenser capsule

• overload protection

• the lowest price in the list

• not recommended to use outdoors

• the podcast-grade quality, not studio-grade
It may not be not at the top of the best cheap microphones list considering the quality, but CAD U37 is definitely the cheapest of all. It is also a USB microphone which defines it niche as a great podcast, gaming or streaming solution. With a bit of edition magic it can also help you record a simple song or tune with the few instruments. CAD U37 can be used with any USB supporting device, so it also gives you a full freedom of movement. It will not fit for the loud events or records though due to its 10dB overload protection. But in terms of frequency response (from 20 Hz to 20 kHx) it shows very decent results, not only for a USB microphone, but also for the condensed one.
Speaking about the condensed microphones: CAD U37 is equipped with the condenser capsule that allows to add extra clarity to the sound recorded via enabling a cardioid pattern. The noise eliminating qualities are also quite nice, though we still don't recommend to use this mic in a very noisy environment. CAD U37 shows the best qualities for its price and can be a great solution for the beginners or hardcore streamers.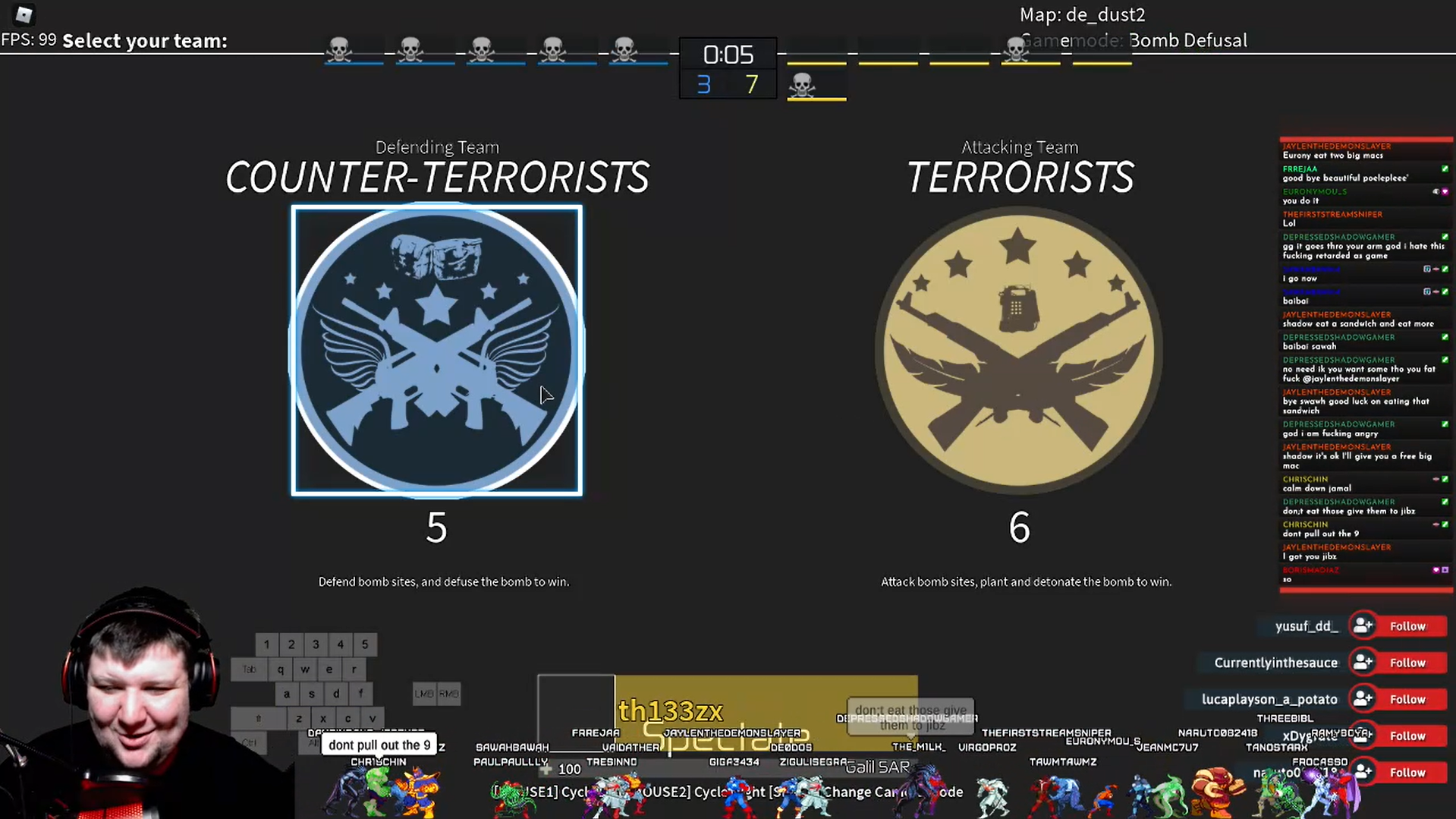 SenpaiJibz uses the same microphone on streaming
The microphones are now one of the essential tools for each content maker. The main difference is only in the type of this content. The wide spreading of the mics created the whole lot of the new market niches that are filling instantly. So, even having only $100 as your budget, you now don't have to compromise the quality of the item you buy. Just choose a specialized microphone that will do best exactly what you are buying it for and enjoy the coolest range of possibilities not paying extra for something you will never use.
We do hope that the list we gathered will help you to choose your personal microphones. Maybe, you will find another model (we understand that the technology moves on and up to the moment of you reading this article there may be new trends and new possibilities). But this guide will still be helpful as an example of qualities you should pay attention to while choosing your microphone. Also don't forget to check the discount sections: maybe there will be some more expensive models that have dropped under 100 because of some special occasion. It might be your chance to get an even better mic than listed here.
LikesFinder.com is a participant in the Amazon Services LLC Associated Program, an affiliate advertising program designed to provide a means for sites to earn advertising fees by advertising and linking to Amazon.com.