Top 7 Laptops for Photo Editing on a Budget
Talking about the best laptop for photo editing we usually mean both a great portable monitor and a no less great and fast working CPU and graphic processor. This is the combination that is really hard to squeeze into a budget. Still, some options could be available even for beginners. Let's see what the market of 2020 has to offer us!
To begin with, you should define what exactly you'll do with your notebook. If you need just a laptop for photo editing, you may focus on the screen resolution and color palette, and not worry too much about GPU and memory. If you are going to render complicated 3D models, you'd have to see the best workstation laptop 2020 has to offer you. But even professional photo editing software such as the most popular Adobe Photoshop are very demanding and sophisticated tools. You may choose free alternatives: Gimp, Paint.Net, Pixlr, and others, but the complexity of the applications is quite similar. Even if you may allow waiting a bit while the apps are processing the image, you still need the capacity to at least run them.
The best laptop for Photoshop is still the latest Apple Macintosh, but we picked several other models that are much more affordable, but still boast the same (or almost the same) level of performance. We focus on the screen quality, GPU, and memory, but there are a lot of additional parameters that may make your working process much more comfortable. If you are going to buy a special laptop for photo editing, you're going to spend a lot of time with it, right? A great working notebook should not only feature the high-end screen and top hardware, but it also needs to have a good trackpad, tablet compatibility, a big HDD to store all the photos, both raw and processed. Weight and size are also important parameters, as is battery capacity. If you prefer a notebook to a desktop PC then you plan to take it with you somewhere and get it ready anytime.
If you prefer working with two monitors, or just need a better extra option, you may also think about purchasing a portable monitor for laptop. It allows you to purchase cutting-edge hardware (like in gaming notebooks) and use the best monitor for photo editing separately. It will allow you to buy a notebook for entertainment and gaming and just use its capacity for photo editing or even 3D rendering. It is a separate option, and we don't cover it in this review. But you may look through the gaming laptops review and choose something you like.
Let's see what is the best laptop for photo editing on a budget today!
MacBook Pro 16-inch
Pros
Cons

• Revamped keyboard.

• Comfortable, XL-size touchpad.

• Superb audio quality.

• Powerful Intel Core i9 and AMD Radeon Pro 5500M.

• Lacks microSD slot, USB Type-A ports.

• As ever, no touch-screen option.

• Expensive as configured.
MacBook, as we've said already, is the best laptop for Photoshop. It's also one of the most expensive models available on the market. It's hard to imagine what power is confined in such a sleek body. The latest generation of Intel Core i7 (or i9, depending on the model) CPU, AMD Radeon Pro 5300M or similar alternatives for GPU, 16 to 64 GB RAM to make your Photoshop fly and Retina display with True Tone. SSD (a very fast) storage can be enhanced up to 8 TB. It is truly the best workstation laptop.
The additional features are four Thunderbolt ports for your tablet and other auxiliaries. The smooth keyboard and incredibly sensitive trackpad make working with MacBook Pro a pleasure. The Retina display is by now the best available on the market and its 16-inch size allows you to see all the details of the photo comfortably.
Another well-known feature of all MacBooks is their thickness - or shall we say thinness? They are extremely thin and can travel with you almost without adding any weight to your bag. Still, this configuration goes with an issue: it is impossible to incorporate an effective cooling system into such a sleek shell. After several hours of work, the MacBook may get too hot. But still, you need to get a reasonable number of breaks during the day, right?
The possible drawback for those who don't have Apple-comparable stuff is the lack of USB ports and card readers. If you have a non-Thunderbolt tablet you'd either need to search for an adapter or to update your tablet and spend another sum of money.
The last issue is that you can hardly call Apple MacBook Pro a laptop for photo editing on a budget. It is very pricey and it is created for graphic work mostly. You can't use it for intensive gaming despite all the power and capacity (in gaming mode it gets too hot really quickly). So MacBook Pro is a great choice if you are a professional graphic designer who needs a sharp and powerful tool for their work.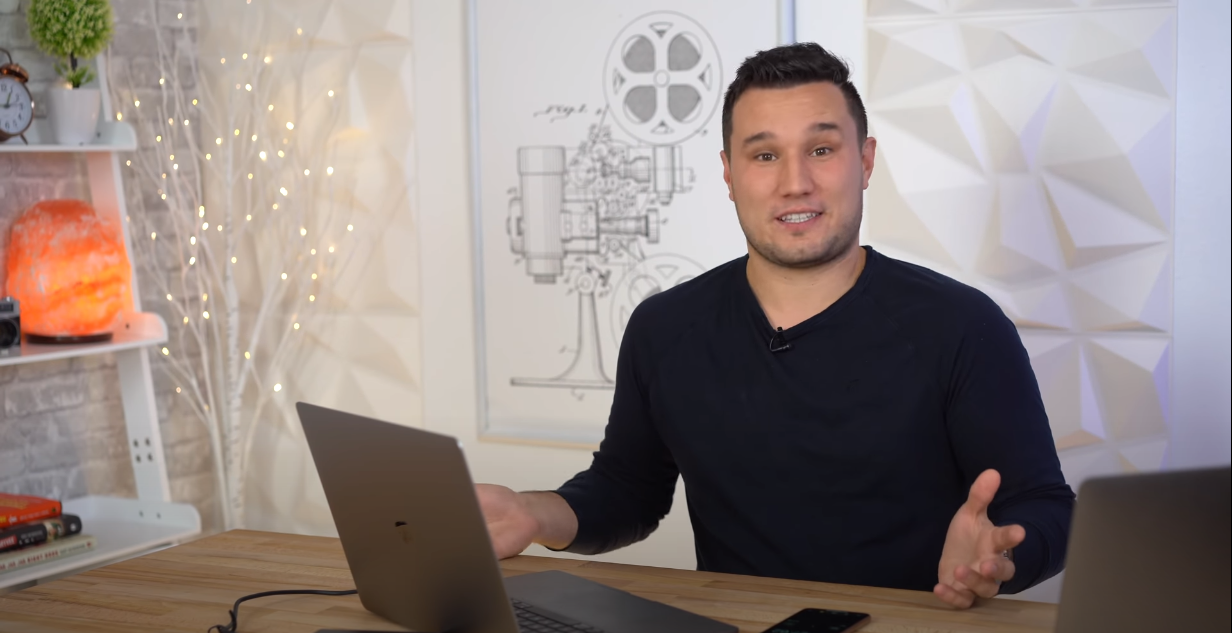 Blogger Max Yuriev reviewed this laptop on his Youtube-channel.
MacBook Pro 13-inch
Pros
Cons

• Generally solid battery life.

• Removable internal storage.

• Clever, versatile "Force Touch" trackpad.

• Processor and RAM are soldered to the motherboard.

• Internal storage also is soldered for the discontinued entry-level non-Touch Bar models.
Though it may look just like a smaller copy of a 16-inch MacBook Pro, this laptop has a different configuration. Instead of using Intel chips, it uses an original Apple M1 with 8 cores. The GPU is integrated and also 8-core (integrated graphics isn't always bad, it's still a Pro Mac). This model has 8 to 16 GB RAM and up to 2 TB SSD storage. Its LED display is also Retina, but it lacks the TrueTone feature.
While the MacBook Pro 13-inch may also be called the best laptop for Photoshop, it is much more portable and is better for traveling. Its parameters are a bit more modest than its big cousin's, but they are still combined to be perfect for graphics edition and rendition. The additional features such as an incredibly ergonomic keyboard (that didn't become any worse in such a small size) and the Touch Bar that can substitute you a whole bunch of shortcuts for your graphics editor.
While M1 CPU may look unfamiliar to those who never had MacBooks before, it still has stunning performance and is perfectly tuned for graphics. Moreover, if you prefer Adobe products you may now purchase a special version of them adapted for M1 processors and Apple integrated GPUs. While the original Photoshop version is running flawlessly smooth, this one should simply fly.
13-inch MacBook Pro shares all the benefits and drawbacks with its bigger cousin, but it has one important feature: battery life. This model has the longest registered time of autonomous work among all MacBooks. Lean usage may leave you with a bit of extra energy at the end of the day. So if you need to work outdoors, for example, editing freshly taken photos on the spot, MacBook Pro 13-inch will be the perfect companion for these tasks.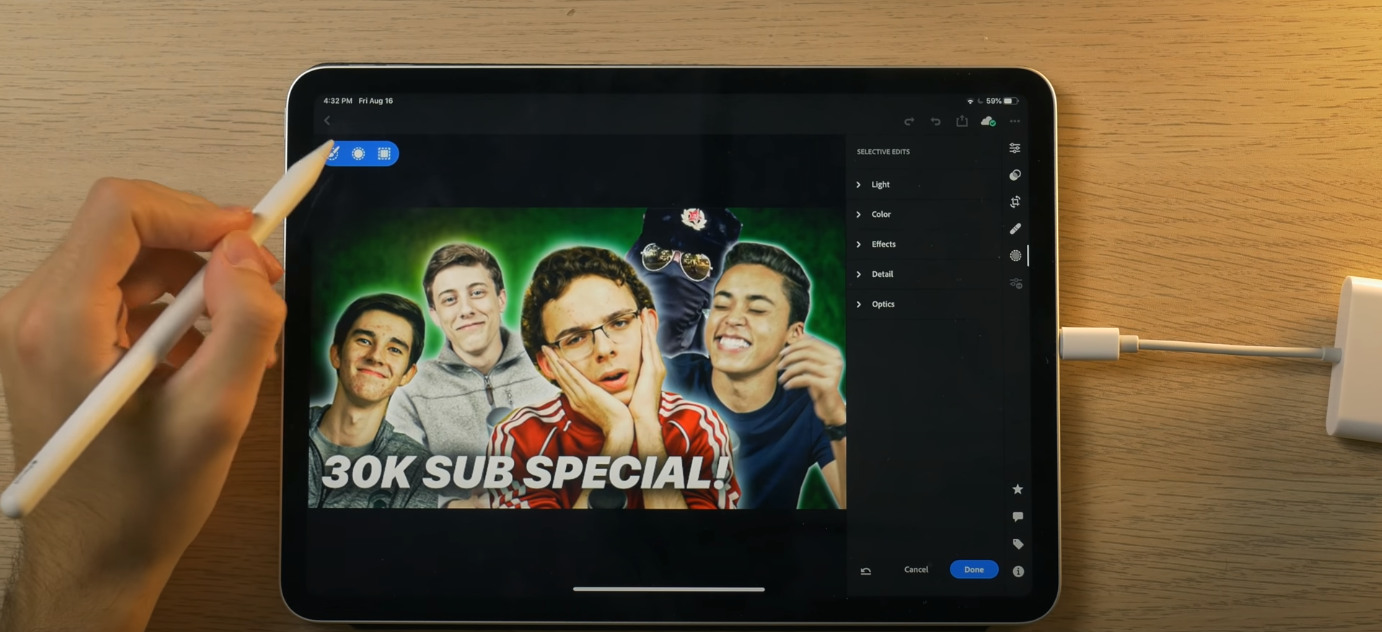 Blogger Noah Herman reviewed this laptop on his Youtube-channel.
Dell XPS 15
Pros
Cons

• InfinityEdge Display

• Long Battery Life

• Nvidia GTX 1050 GPU

• Strong Audio

• Killer Networking

• Soft-Touch Finish

• Poorly Placed Webcam
The first non-Apple notebook on the list, Dell XPS 15 is one of the best laptop workstations on the current market. It can't boast the latest CPU generation: XPS 15 features the 10th generation of Intel Core i5 or i7. But you don't need i9 to make your Photoshop run as light as a dream, believe us. The GPU may vary and include Intel UHD Graphics or NVIDIA GeForce GTX 1650 Ti. We had the model with NVIDIA and it worked awesomely. RAM memory is comparable with MacBook's: 8-64 GB. The storage can also reach up to 2 TB. But the best thing about this notebook is its screen. 15.6 inches of FHD+ (or UHD+) matrix with InfinityEdge Non-Touch Anti-Glare 500-Nit technology and impressive 3840 x 2400 resolution.
The latest model of 2020 is the best Windows-based laptop for Photoshop. Though some people may consider GTX 1650 Ti a bit weak for professional rendering, it is more than enough for performing even complicated tasks. Moreover, it is still considered a good gaming GPU, so if you want to give yourself a pleasant break saving the world, you are welcome. The screen features a vivid palette and its technology is exactly what is said on the tin: anti-glare and anti-touch protection. The loudspeakers that emit clear sound and comfortable (though a bit bulky for Apple-lovers) keyboard make it an ideal candidate for both entertainment and work.
The light and stylish design that rivals Apple's allows you to easily take it with you for a walk. XPS 15 is lightweight enough to become a great travel companion you may boast with. The biggest drawback is still the price reaching far beyond the $1500.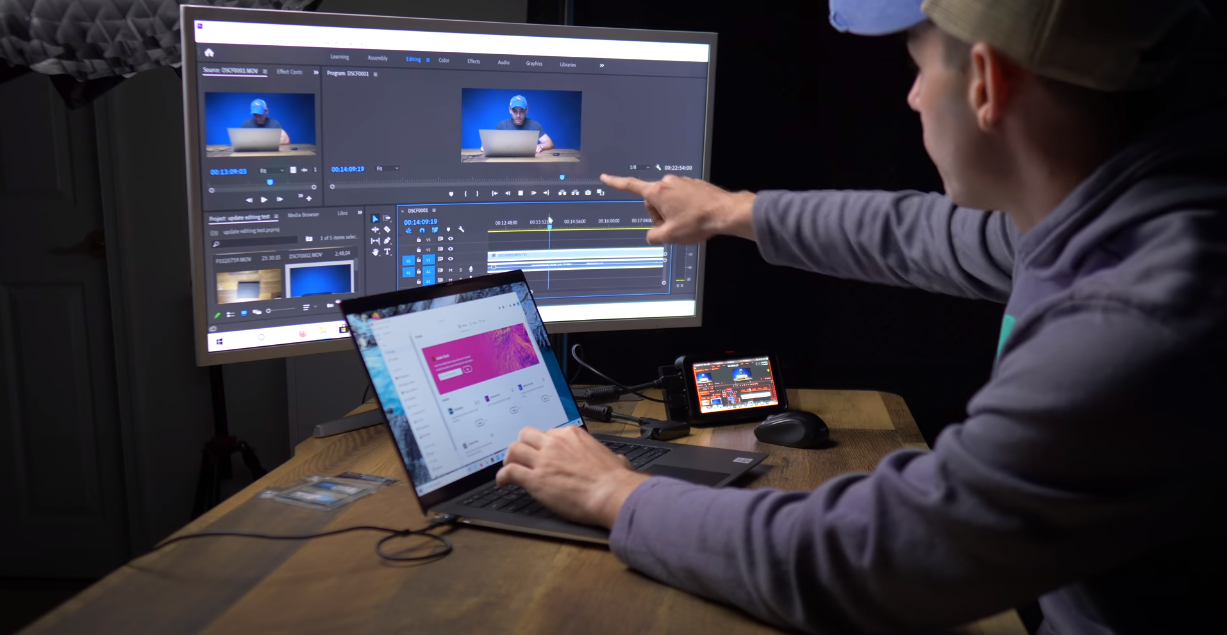 Blogger The Everyday Dad reviewed this laptop on his Youtube-channel.
Microsoft Surface Book 3
Pros
Cons

• great keyboard

• good trackpad

• Alcantara or aluminium

• sleek design

• USB-A and USB-C port

• good battery life

• no SD card reader

• limited configuration options

• no Thunderbolt 3

• only one USB-C port
An interesting model, Microsoft Surface Book 3 can be both a notebook and a digital sketchbook. It is created with artists in mind and, while being an unusual and niche model, it has already conquered the hearts of its audience. It has the 10th generation of i5-i7 CPUs, and the GPU is slightly better than in Dell above: either Intel Iris Plus Graphics or NVIDIA GeForce GTX 1660 Ti. RAM can also reach 32 GB.
We are more used to Microsoft as a software building company, not a hardware building one, but their experiment with Microsoft Surface Book 3 came out extremely successful. It is a powerful tool for editing and sketching, with two optional screen sizes: the full 15-inch and travel mode 13-inch size. The frame is sturdy and durable enough to take this notebook with you. But the best part comes when you just remove the lower part, leaving a fully functional tablet with a multitouch display. You have all the stuff needed in the screen part, so you may just take it away and use it as your digital sketchbook. It's a rare feature, not common for most companies and models, but when you get used to it, you can't imagine your working life without it.
The only issue with this model (except price, of course) is that it also has Thunderbolt ports mostly. If you need more than one USB device attached, you'll need a hub to plug in something extra.

Artist Teoh Yi Chie reviewed this laptop on his Youtube-channel.
Lenovo ThinkPad P1
Pros
Cons

• Powerful Internal Components

• Lightweight

• Big Beautiful Display

• Price Is A Bit Higher

• Same Standard Design
Again, not one of the best laptop for photo editing on a budget, but just the best. The wide range of CPUs: from Intel i5 to i9 or Xeon, NVIDIA Quadro P1000 or P2000 GPUs, up to 64 GB RAM, but the screen explains the price most of all: a top-quality Full HD or 4K display that covers Adobe RGB fully.
A perfect workstation for graphics tasks, ThinkPad P1 is attuned to work with Photoshop and digital graphics. Its screen gets AdobeRGB palette perfectly with no "blind spots". It isn't as sleek and nice looking as the models above, the design is bulkier (that also means more space for the cooling system) and less impressive, hiding the coolest things inside. While ThinkPad P1 weights more than a wing of a butterfly, but this isn't extra weight only, it's extra performance.
The wide range of models allows you to get your tailor-made notebook with just the right CPU and GPU and the display you prefer. The budget will vary dramatically though, but still, ThinkPad P1 doesn't cost more than any of the notebooks listed above.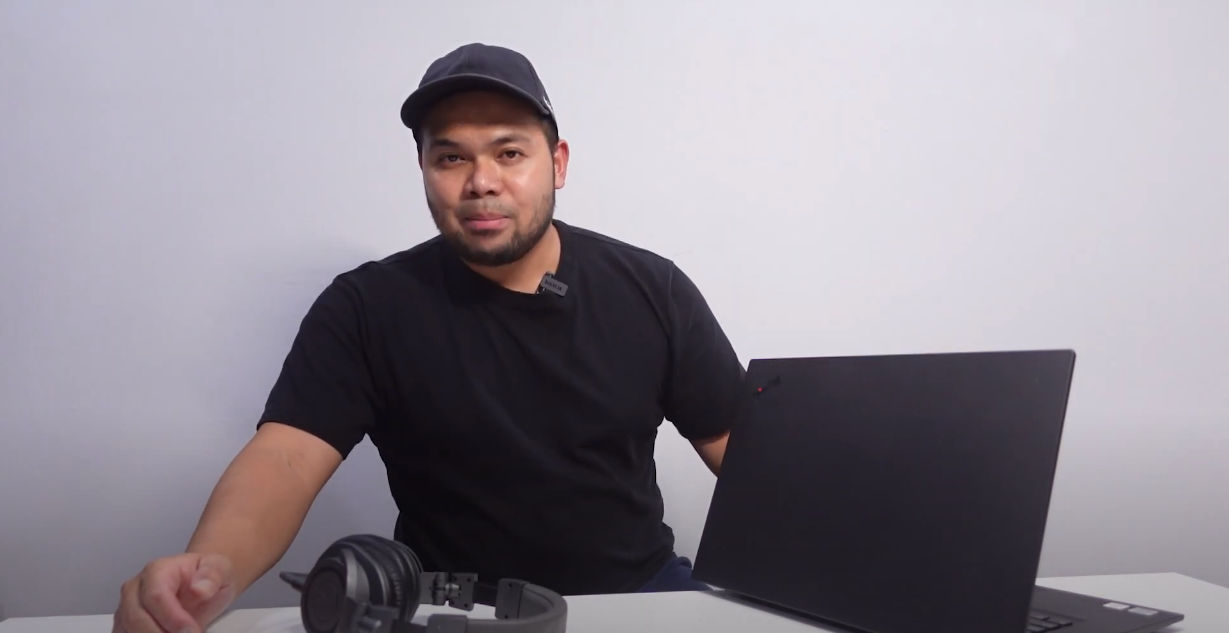 Blogger Mark Guim reviewed this laptop on his Youtube-channel.
Razer Blade 15 Studio Edition
Pros
Cons

• Extremely powerful

• Premium design

• Stunning display

• Good battery life

• Very expensive

• Overkill for many people
Razer Blades always were in the premium segment of the market. 15 Studio Edition isn't an exception. It features the 10th generation of Intel Core i7, the immensely powerful Nvidia Quadro RTX 5000 GPU, 32 GB RAM (not up to 32 GB, the default option), 1 TB SSD storage, and, of course, factory precalibrated OLED 4K Touch screen that can rival any of the top displays.
Razer Blade laptops are jacks-of-all-trades. They are great in gaming, they are great in calculations and, of course, they are great when you need some graphic work done. If you want a universal laptop for all the money you have and some you don't have - it's your choice. The performance of Photoshop or other graphics editors is fascinating. A factory-calibrated display ensures you that the white is white, yellow is yellow, and it was defined right after your notebook came from the assembly line: professionally and precisely. The powerful GPU allows you to both solve complicated rendering tasks and play the newest games without bothering to update your machine for a couple of years. The breathtaking (and aggressive, as most of this line) design incorporates all the components and the great cooling system. The notebook stays miraculously thin and graceful though.
Like we said above: you won't need an update for quite a lot of time. But still, Razer Blade doesn't make sense as a graphics processing tool only. It's a powerful instrument that might be too much for single graphics, but just fine for graphics and 3D rendering or simply gaming altogether.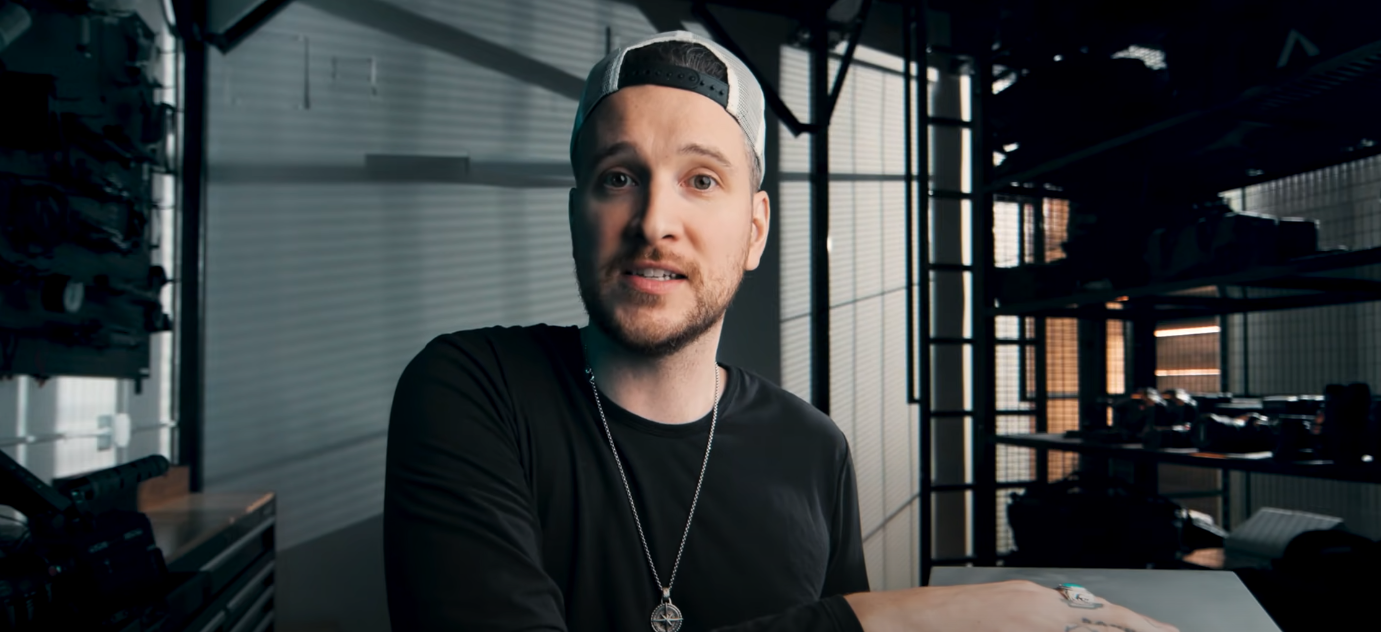 Blogger Peter McKinnon reviewed this laptop on his Youtube-channel.
MacBook Air
Pros
Cons

• Environment-Friendly and Recyclable

• Brilliant Retina Display

• Great Battery Life

• Better Sound Than Any Other MacBook

• Slow Performance

• Limited Storage Capacity

• Limited Hardware Upgrade
We're going to finish with the MacBook just as we started with it. The MacBook Air is a budget model (in a sense we can talk about budget with Apple considered). Its relatively modest parameters may still beat lots of more "professional" laptops. Apple M1 CPU (we already know that there is a whole separate Photoshop version existing just for it), integrated 8-core GPU, and up to 2 TB SSD storage. The RAM amount and screen are less than in its Pro cousins: up to 15 GB and LED display with IPS.
The cheapest of all we mentioned in this list, the MacBook Air is great for graphics editing and, while it can be outperformed in games or calculations, it was created to work with graphics. Its great and lightweight design allows it to become the greatest portable notebook, but the battery time lasts only a couple of hours. The fanless cooling technology urges you to make big breaks every few hours of your work or the laptop will get really hot. Almost no battery life adds up to this advice. The screen of the notebook supports the P3 color scheme and can be calibrated to display accurate colors.
The Photoshop performance (especially M1 version) is great and rivals the Pro's one. Despite all its drawbacks (both of this model and its Pro siblings), it can be easily carried wherever you need it to be. Also, the best part of the MacBook Air is its price. Even the newest models can be found below $1000, the oldest or used ones may start from $500.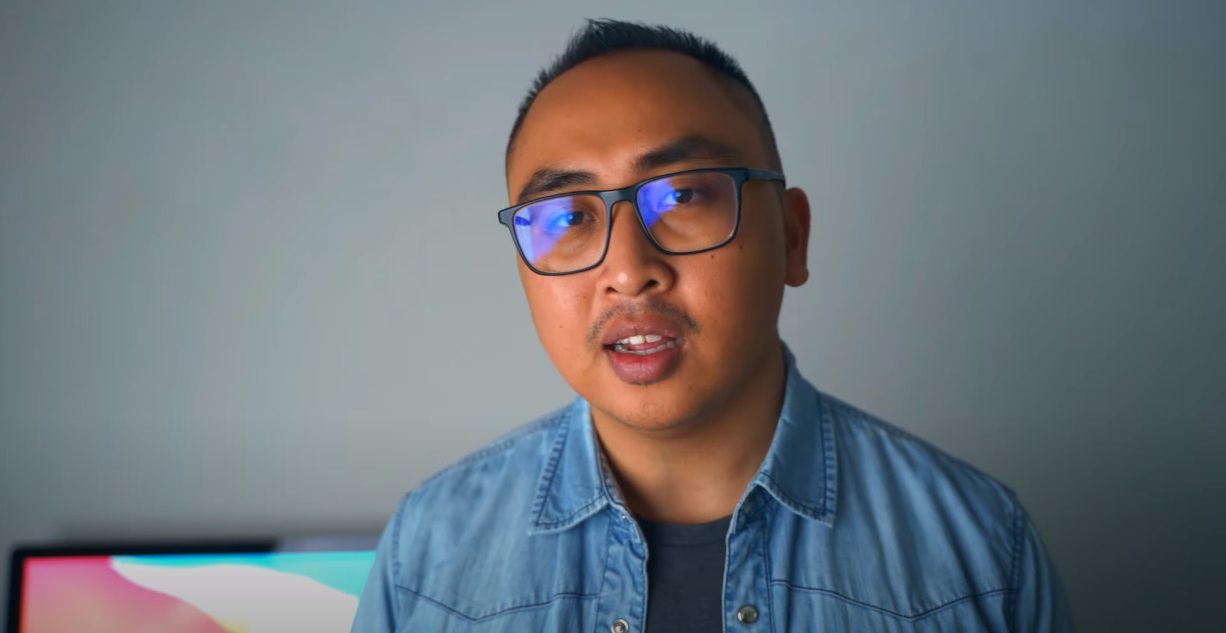 Blogger Gary Jahman reviewed this laptop on his Youtube-channel.
Choosing the best notebook for graphics isn't an easy task. Remember, there are no budget versions that can support everything you need perfectly. It's always a good idea to define your task, to decide crucial criteria, and then start looking - be it a purely working graphical notebook or a gaming/working one. You may consider buying an additional screen just to improve the overall performance or to choose between gaming notebooks instead. Or you may have a look at the used notebooks market. Such highly professional instruments are usually cherished and cared for, so don't be afraid to get a pile of junk instead of a laptop.
Anyway, the choice depends on your working style and preferences - and this choice is up to you!
LikesFinder.com is a participant in the Amazon Services LLC Associated Program, an affiliate advertising program designed to provide a means for sites to earn advertising fees by advertising and linking to Amazon.com.