Likegrowers review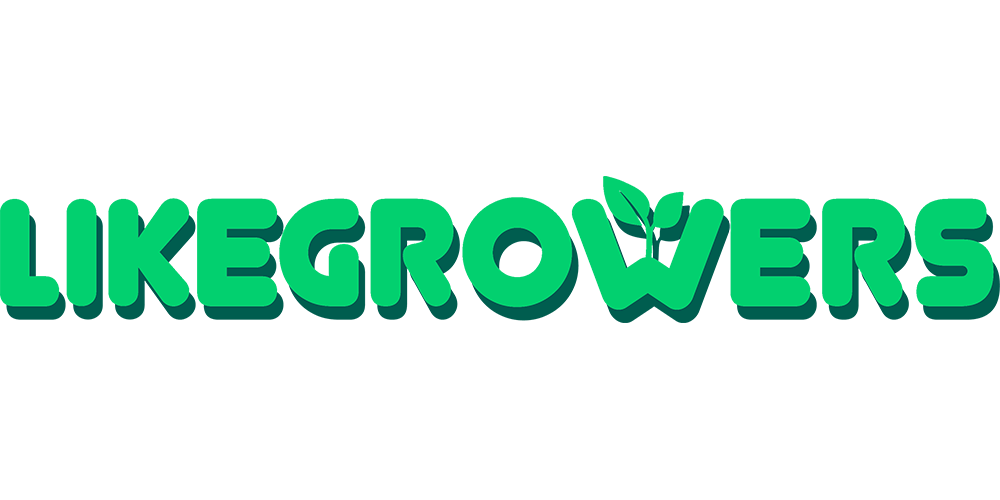 Official website:
https://likegrowers.com/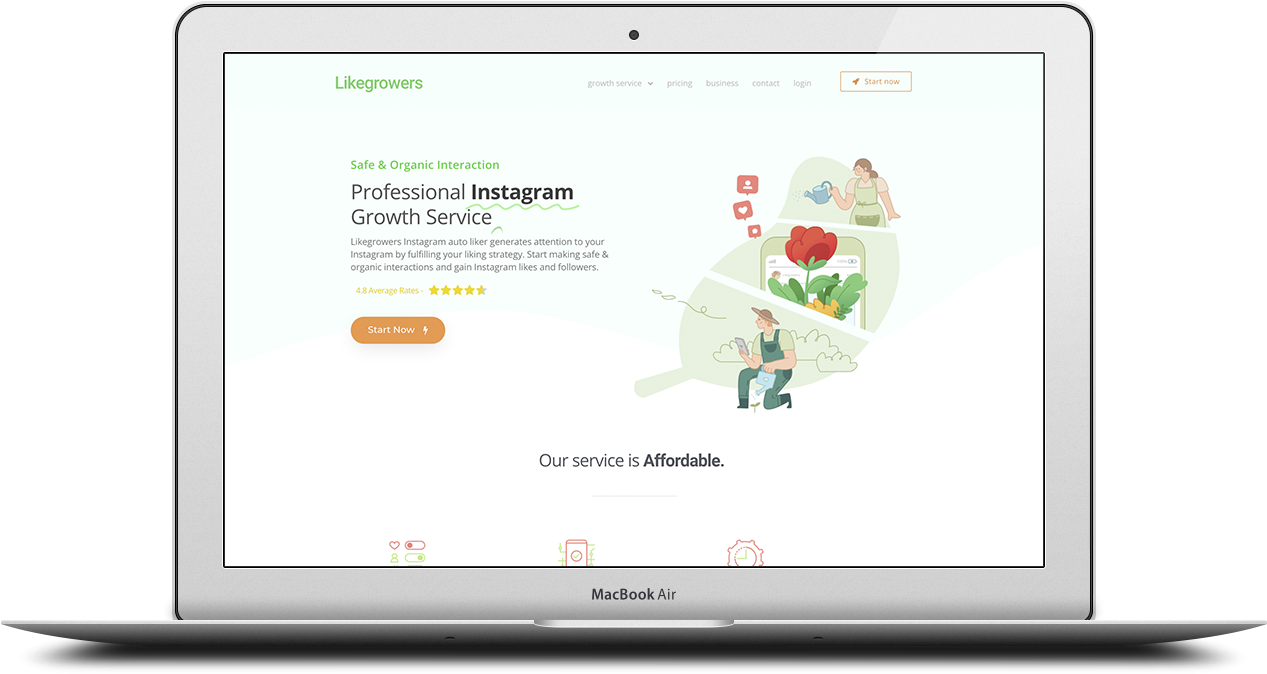 Table Of Contents
Pros and Cons
Pros
Cloud-based
Blacklist feature
Focus on organic traffic
User-friendly interface
No auto-subscription, good refund policy
Cons
Cloud-based (depends on what you need it may be good or bad)
Too few reviews to understand the whole picture
Vulnerable to the changes in Instagram algorithms
About the service
Likegrowers is an Instagram autoliker service.
Likegrowers for Instagram is a cloud-based promotion manager. It is again solely dedicated to the Instagram social network. There is no Likegrowers for Twitter, Facebook or Youtube.
But it means that Likegrowers' algorithms are tailored for Instagram safety and anti-scam system and allow you to legally get likes without the fear of getting suspended for bot use.
Main features
Likegrowers is a cloud-based Instagram autoliker service.
This is an Instagram autoliker software focusing on likes only and selling thousands of likes for inexpensive prices. They claim to work with real people only, not bots. However, one should carefully read their Terms of Service before purchasing.
Login & Buy

Instagram likes
Likegrowers focuses entirely on Instagram likes and offers them in bulk amounts, from 25.000 to 250,000 likes.

Real Instagram followers
The company focuses solely on likes and doesn't sell followers.

Instagram views
The company doesn't offer any views, but likes only.

SUPPORT
The only way to contact with them is using their Contact page. Their refund policy also has limitations – they only offer refunds up to 7 days after purchase.
Pricing
Pricing and unique features
25,000 Likes - $9.99, 125,000 Likes - $34.99, 250,000 Likes - $49.99
Social Media
100 pcs.
500 pcs.
1 000 pcs.
Likes
0.4
Followers
Shares
Views
Comments
Likes
Followers
Shares
Video Views
Comments
Likes
Retweets
Followers
Views
Comments
Likes
Subscribers
Views
Comments
Shares
Does Likegrowers Offer Refunds?
They offer a refund even if you have already started to use their services, not only if they weren't delivered properly. The conditions are no more than 7 days from the date of purchase and no more than 1 000 likes spent.
Is there a Free Trial for Likegrowers Services?
Likegrowers doesn't offer a free trial period.
Compatible Payment Methods
Likegrowers accepts PayPal, Stripe and all major debit and credit cards. All the payments are covered by the trusted external payment systems.
PayPal, Credit Card
Likegrowers Deals and Discounts
In their Premium account, they offer 125,000 Likes instead of 100,000 for $34.99, and 250,000 Likes instead of 200,000 for $49.99 in their Professional account.
Likegrowers: some unique features
Likegrowers is a cloud-based service offering customers a web interface where they can adjust the settings.
The rest of the service is fully automated and left to the patented AI algorithms.
The service provides competent and quick tech support and glitch-proof system.
In a few steps, this is how it works
How it works

Register and buy a desired package

Choose hashtags, locations and users from your target group

Choose the liking speed per hour, what feed you want to like and form a blacklist, if needed
results
Results and Safety
This company offers large numbers of likes at quite inexpensive prices and promises that the purchased packages don't have an expiration date.
Go to Website


Have questions?
FAQ
What are their guarantees?
Do Likegrowers offer any guarantees?
They guarantee a full refund within 7 days from a purchase in case a customer used less than 1,000 likes from the package.
Is the service safe?
Likegrowers' algorithms are tailored for Instagram safety.
Is the service legit?
Is using Likegrowers legit?
Iinstagram doesn't approve of any growth services, but using a manual tool for organic growth should be quite safe.
Is the service scam?
Likegrowers' algorithms are tailored for Instagram anti-scam system and allow you to legally get likes without the fear of getting suspended for bot use.
looking for alternatives?
Alternative Services
Stormlikes
There are a lot of Instagram promotion services, and they look mostly similar. The closest possible competitor is another cloud-based like adding service Stormlikes. The first and strangest difference is the price range. Stormlikes offers tailor-fit pricings, but the range starts from $2.99 per 100 likes, while Likegrowers offers likes on wholesale prices.
Both services are secure enough, and both are created for Instagram only. Stormlikes is more renowned on the Internet; it has its review history, good and bad moments - but it does cost much more. We still don't get why such a difference - probably, Likegrowers has a bigger network, or uses not organic traffic only?
Stormlikes also provides new followers as an additional service. Likegrowers is fully concentrated on likes. Honestly, we don't believe that followers will follow you even after you stop paying to the promotion service, so here Likegrowers doesn't lose too much in comparison.
Customer support services of both companies are friendly, helpful and answer quite fast. Both of them also don't provide explicit proof of their Instagram accounts being real, though. Still, the conversations with them do give the customers an idea of what they are going to pay for.
Fanbump
Fanbump's approach to organic growth is quite similar to Likegrowers, but the services are much more expensive. On the other hand, they offer more services, a deicated account manager, growth reports and a "safety first" approach.
Like4Like
Like4 Like is a free automated likes exchange platform for Instagram, promising interactions with real users. While it might not offer such impressive number of likes, it is free any fully controlled by its user.
Reviews
Testimonials
It looks a bit strange that the business that claims to have helped more than 50 000 customers has such a small amount of reviews. There are only a few dozen of them on the Internet, and major sites such as Sitejabber don't even know about this company. It seems like Likegrowers was never involved in the review war - is it because it isn't as popular as other services or just because they themselves are ethical towards their competitors?
The reviews look as if they were written by real people. They honestly mention the pros and cons of the service. There were some troubles after the changing of Instagram algorithms - it seems that Likegrowers needed some time to adjust their own AI to the new Instagram one. But the rest looks fine.
There is a single Likegrowers review with the "average" score on Trustpilot. You may add your own if you want!
Vince Calamia
Prior to July
Prior to July, Likegrowers worked perfectly! I was very happy. Post July (when Instram changed their policies) it no longer worked. I tried everything customer service told me to do with the vpn etc... it would work for 30 minutes, then it would stop. Tried several times... nothing.
I just think it wont work anymore with the new Instagram guidelines.

3 stars
Alisa Ellis
It's a bit early to write a full on review, but it's been a slow start (very slow at the beginning) however can see daily additions in the 5's to 10's each day. It's not going to deliver hundreds of new followers, so don't expect that. Let's see how month two goes...

4 stars
Chelsea Bartosz
Still a slow start and very hard to start out account they were very generous in understanding and hoping it will pick up soon. They do say it picks up towards the end of the month. Hoping this will be the case.

4 stars
Is it worth it?
How can I benefit from using it?
Depends on what you want to get from the service. It is cloud-based, that means that there is no app to install on your smartphone or tablet. You may still have access to it from any place connected to the Internet, but some people prefer to have an app, and others are glad to avoid installing something on their devices. Likegrowers is also dedicated to one and only function: getting likes.
So, if you want to have a wider variety of options or work with different social networks, it may not be the option you need. But the Likegrowers reviews are positive and sincere, so if the functionality is fine for you - feel free to use it!
Likegrowers Login