Morello review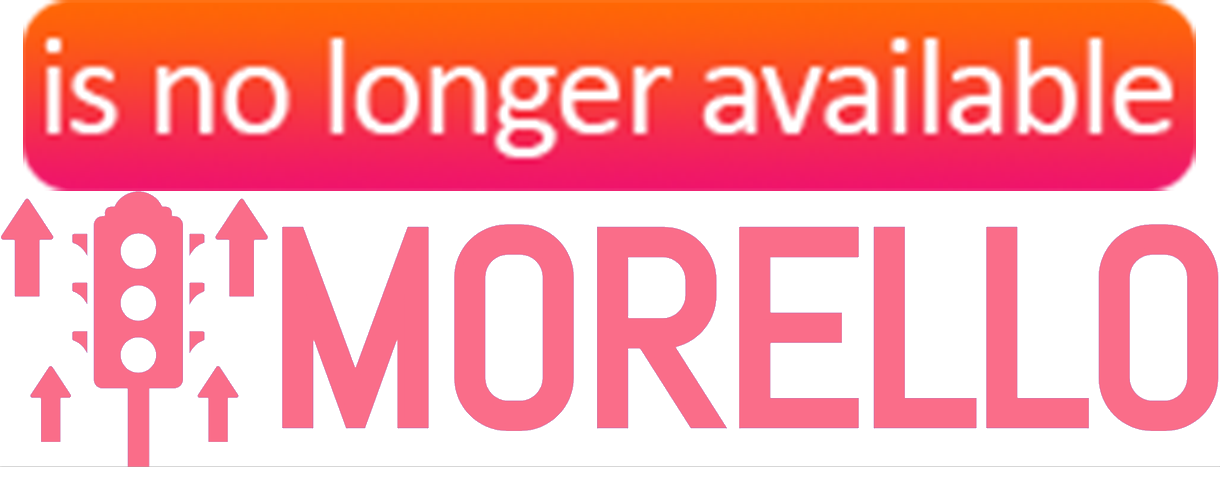 Official website:
https://www.morello.solutions/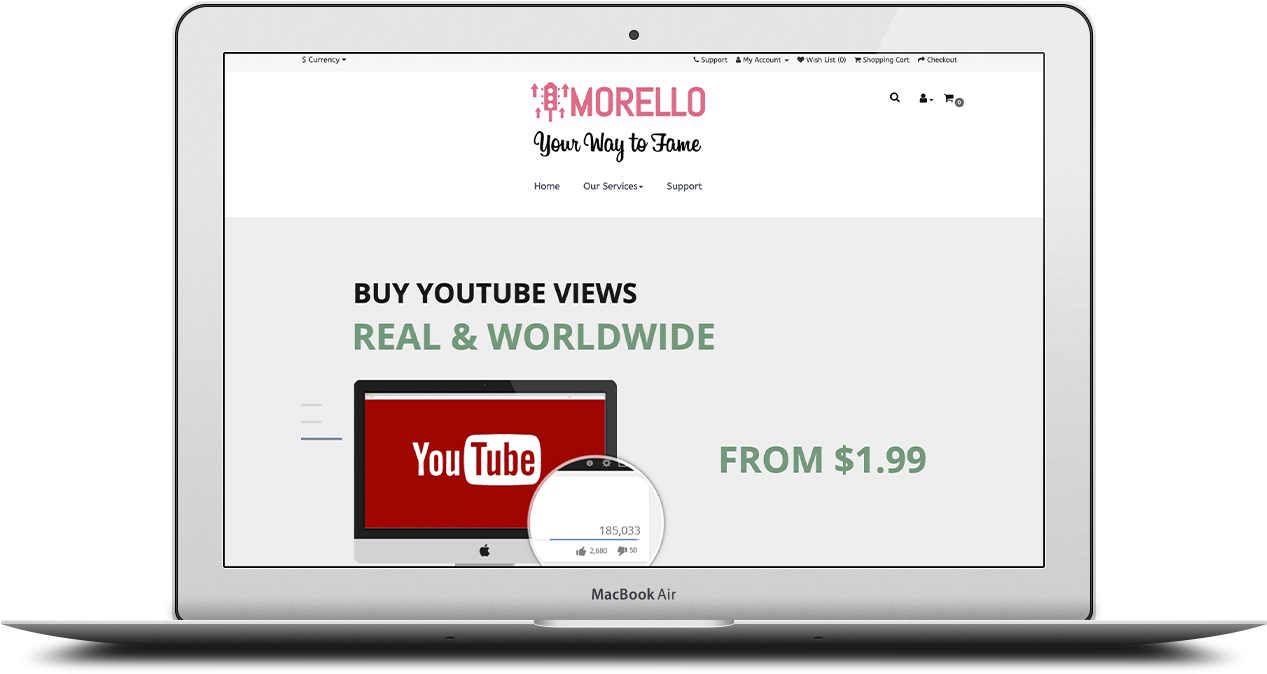 Table Of Contents
Pros and Cons
Pros
Low prices
Easy to place an order
Supports TikTok
Cons
Lots of negative reviews
No FAQ
No Terms and Conditions
Doesn't accept PayPal
The only contact with support is by email
Top Social Media Growth Tools
About the service
Morello is a multiservice agency
It offers the Facebook, Instagram, Twitter, and YouTube promotion services. It also has offers for the TikTok network that is now gathering popularity rapidly.
It doesn't have a distinguished main service, but offers a full pack for each social media network: be it Instagram followers, Youtube views, or Facebook likes.
Main features
A cheap multiservice agency
The prices start from $0.99 (the lowest price is per 25 YouTube likes). Each next pack of likes, followers or views will be cheaper than previous, so making a bulk purchase is preferable. The company doesn't offer a free trial but guarantees a 100% refund within 30 days. The agency accepts all the major credit card systems.
There is no FAQ on the site and no legal guarantees of the refund. The only way to contact support is by email. The TrustPilot reviews are mostly negative (51 per cent is negative up to date). The main complaints are that people haven't received the ordered likes and reviews in weeks or even months and the support email is silent.
Login & Buy

Instagram likes
There are Facebook, TikTok and Instagram likes. The price starts from $0.99 per 25 YouTube likes.

Real Instagram followers
You can buy Instagram, Spotify, TikTok, Twitter, and YouTube followers and subscribers.

Instagram views
Youtube views are offered by the thousands - up to 250.000 views.

SUPPORT
The only way to contact their support is via email.
Pricing
Pricing and unique features
The company offers surprisingly low prices for a limited number of services.
Social Media
100 pcs.
500 pcs.
1 000 pcs.
Followers
1.99
4.98
7.98
Shares
Likes
1.99
7.99
13.99
Followers
2.99
8.98
14.98
Views
8.98
8.98
8.98
Likes
2.99
12.99
22.99
Views
4.99
Does Morello Offer Refunds?
They promise a 100% money-back guarantee if they do not fulfil your order correctly within 30 days.
Is there a Free Trial for Morello Services?
No free trial is offered.
Compatible Payment Methods
The company accepts MasterCard, Visa, Discover and American Express card systems.
Visa, MasterCard, Discover, American Express
Morello Deals and Discounts
There is currently a 10% off order for all packages if you use a 10OFF code at checkout.
Morello: some unique features
In a few steps, this is how it works
How it works

Choose a package, number of items, add a link to your account


Apply coupon, choose payment method and proceed to payment
results
Results and Safety
They claim an order usually takes up to 24 hours to be fully complete and then you will reach your goal.
Go to Website


Have questions?
FAQ
What are their guarantees?
They have a 100% money-back guarantee. They claim if they do not fulfil your order correctly within 30 days, you are entitled to get your money back with no hassle.
Is the service safe?
The company uses safe payment systems and has a refill and mobey-back guarantee, but given the lack of contact info, no Terms and Conditions page, many negative reviews etc. we cannot claim it is 100% safe and you'll get what you've paid for.
Is the service legit?
There are no claims this company isn't legit, but no firm guarantees either.
Is the service scam?
Reviews vary. You may risk a few bucks and see if it is worth it, as the service is cheap (and then probably write your own review).
looking for alternatives?
Alternative Services
One of the most trusted and effective services, Jarvee offers a software that will manage the different social networks for you. It is more expensive than Morello, but it is also fully controllable by you, has a years-long reputation, good support and clear terms and conditions on its website. Jarvee is a great variant for those who do need a single service for different social networks. Unfortunately, Jarvee doesn't support TikTok (at least, yet), so you might have to look for another service if TikTok is one of your main social media platforms.
Firingtable is a relatively new agency, so it offers great prices for YouTube, Instagram, Facebook and SoundCloud (again, no TikTok). Despite not having reviews on TrustPilot or other similar services yet, it has clear Sales Terms and Conditions section, and you may read the legal paper that you are signing by placing an order. The prices start from $29,95 monthly, but the Business package also includes live communication with your customers via direct messages and comments.
AppSally is another old and trusted agency that covers almost all social networks (including minor ones), has clear Terms and Conditions and — what is very important — accepts PayPal payments that may guarantee you the return of the payment. It has a 15 days refund warranty, referral program, lots of discounts and bundle packs and can be adjusted to almost any needs. AppSally is one of the best services that one might need to manage several different social media networks.
Reviews
Testimonials
The reviews are, unfortunately, negative, and they don't look like fake ones. There is really no FAQ, no reasonable legal warranties and no support except the email. The situation described in negative reviews look very plausible.
Asim
Thanks for delivering within 24 hours - great - none have dropped either

5 stars
Go Figure
First time got my followers right away than dropped but refilled so great to start. So ordered again now waiting. Didn't even do refill will change review if they completed soon might have to contact the bank.

3 stars
Richard Venables
They took my money and delivered nothing. Chased up several times, got an automated reply about getting back to me within 24 hours but hear nothing.
Shame as used in the past and they were excellent.

1 stars
Is it worth it?
Conclusion
Unfortunately, we can't recommend Morello as the best service. The reviews and the vague terms on the site itself leave us hesitating. But it is one of the few services that offer TikTok promotion, so if you are in desperate need of TikTok likes and views and won't mind losing a few dollars with 50% chance — you may give it a try.
Morello Login