Planoly review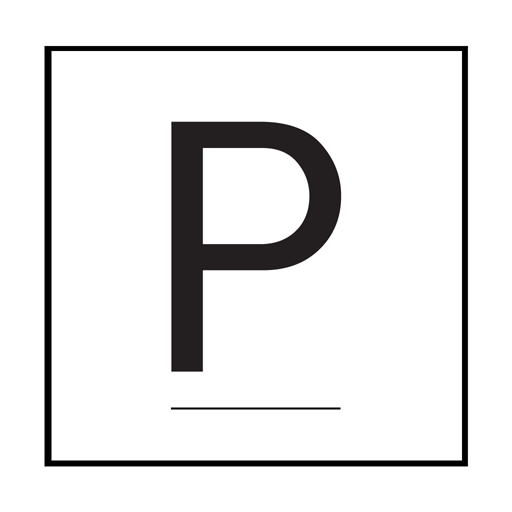 Official website:
https://www.planoly.com/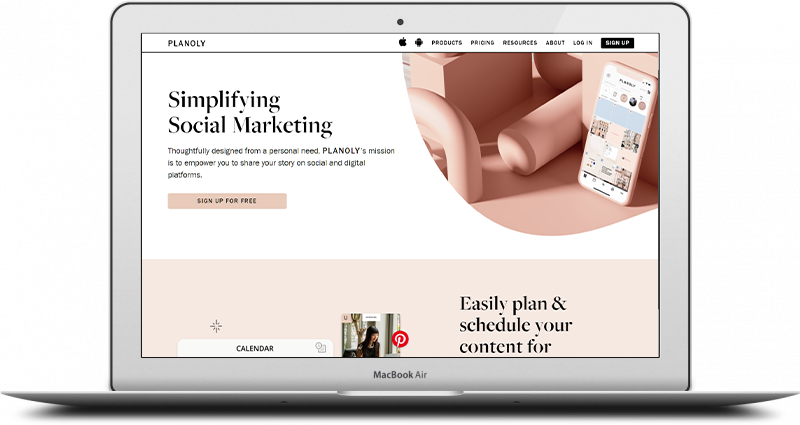 Table Of Contents
Pros and Cons
Pros
official Instagram and Pinterest partner
affordable prices
free plan
Cons
profile and uploads limitation up to the most expensive pricing plan
no trials
no (or unclear terms of) refunds
Top Social Media Growth Tools
About the service
Planoly is a social media content planning software
Planoly is a social media content planning software that helps you to easily schedule your posts and manage them, be it your Instagram, Facebook, or any other account from the most popular social media. Planoly allows you to make drafts, schedule content, create content plans for future events and analyze the success of separate posts and your strategy overall.
Planoly is extremely useful for businesses or people who have several different accounts where they post relatively similar content and need a bit of aid to manage them all without spending too much time.
Main features
Planoly offers additional features and a free plan
Planoly also has additional functions such as Sellit - turning your social media account into a virtual store similar to Etsy in just a few clicks, and Stories Edit - visual content creator for any social media that will help you to provide marvelous photos and videos to enhance the impression from your posts. They can be seamlessly integrated into the vanilla Planoly app and work as extensions.
Planoly is compatible with Android and iOS, easily installing to any portable device and allowing you to create new content on the move, right from your tablet or smartphone. Stories Edit and Sellit allow you to turn your fresh photos into selling posts in mere minutes. It is extremely useful for the small shops of handicraft or photo stores that need to be ahead of their competitors in terms of time. Unfortunately, Stories Edit and Sellit should be bought additionally, so your business should be pretty well established to buy the full pack.
Planoly has a free plan that allows you to manage one Instagram and one Pinterest profile (which is extremely useful for visual bloggers, handcrafters, or other people who create something visually appealing). The paid plans include more accounts and possibilities and vary from $7 per month to $23 per month and more for a custom plan. The custom plan includes custom social profiles and unlimited uploads and is calculated depending on what social media you need to manage. Sellit and Stories Edit are additional products and should be paid for separately.
Login & Buy

Instagram likes
The company doesn't offer individual likes

Real Instagram followers
The company provides instruments to grow your audience organically.

Instagram views
There are no views offered.

SUPPORT
Planoly has an explicit FAQ and very helpful Help sections with the most popular questions answered there. It also has support services eager to help.
Does Planoly Offer Refunds?
We haven't found the information about the refund policy on their Terms and Conditions page either.
Is there a Free Trial for Planoly Services?
The only way to test the product is to try the Free plan, but it only works if you have an Instagram or Pinterest account. Unfortunately, the owners of the different social media accounts should make a leap of faith or search for other agencies and software.
Compatible Payment Methods
The accepts credit cards as a primary payment method.
Credit Card
Planoly Deals and Discounts
There are no discounts or trials for now, besides a discount for Sellit feature which is offered for $19/month in first 3 months. Planoly has a 10% referral program, though.
Planoly: some unique features
Planoly is an official partner of Instagram and Pinterest.
There is a special Sellit feature
There is a Free plan
In a few steps, this is how it works
How it works



results
Results and Safety
The results will be delivered immediately and their scope depends on the package you choose.
Go to Website


Have questions?
FAQ
What are their guarantees?
They guarantee excellent results and that your account won't be banned.
Is the service safe?
This service looks safe due to its presence in AppStore and Google Play.
Is the service legit?
. It also is legit because of its partnership with Instagram and Pinterest.
Is the service scam?
Planoly is definitely not a scam.
looking for alternatives?
Alternative Services
Jarvee is a similar social media planning application. Though it doesn't provide additional graphic content editors and works best at Windows-based PCs, it still provides more freedom in choosing accounts and uploads. The freedom comes with a price (literally), the pricing plans of Jarvee start where the Planoly's ones end.
Crowdfire provides the analytics of the same quality, but it is a browser app, not a downloadable one. It may not be so well-optimized for portable devices, but you don't have to download anything to use all the benefits of Crowdfire. The Planoly's free plan is more generous than Crowdfire's: 30 uploads versus 10.
Zoho Social
Zoho Social is more about monitoring than scheduling, but the prices are much more affordable, and the limitations aren't as strict as in Planoly's plans.
Reviews
Testimonials
There are few reviews on SiteJabber and TrustPilot, but the overall review rate is quite high on the Internet. The only thing people complain about is the strict limitations of profiles and uploads.
Danny Asensio
I can't believe I'm the only one reviewing this site. Do they delete all their bad reviews? Watch out with the yearly subscriptions. I paid mine and things were going well till one day I got an alert saying I had to authorize my client's account and if I wasn't the admin (which I don't need to be to publish their content) I couldn't use the service. Awful customer service and of course, no refund.

1 stars
Marianna Hewitt
I try to always post content to Instagram first thing in the morning, so I'll take a look through PLANOLY, an app I use to plan my feed, and decide which post goes up that day.

5 stars
Todd F
Love that I can schedule posts via the grid view and see how things will be interacting with my current Instagram feed.
However, currently, they don't allow you to schedule things for Instagram stories. I've yet to find a scheduler on the market though that allows this. Even Facebook's own publisher doesn't allow scheduling story posts.

4 stars
Is it worth it?
Is Planoly worth trying?
Planoly is a great tool for those who work with Pinterest and Instagram and creates selling visual content. It is credible and easy to use, with affordable prices. But people who need a broader range of social media networks may want to compare Planoly with the competitors and may not be so sure about choosing the former. Profile restrictions can also discourage people from using the Free plan and testing the possibilities of the app because to evaluate them, one has to have a working and active Pinterest or Instagram profile. Facebook-based or Twitter-based businesses may not be very happy with the possibility of opening another social media channel just to test the new app. However, more than pleasant prices can fully compensate for these inconveniences, so our opinion is that Planoly is definitely worth trying!
Planoly Login