Poprey review


Official website:
https://poprey.com/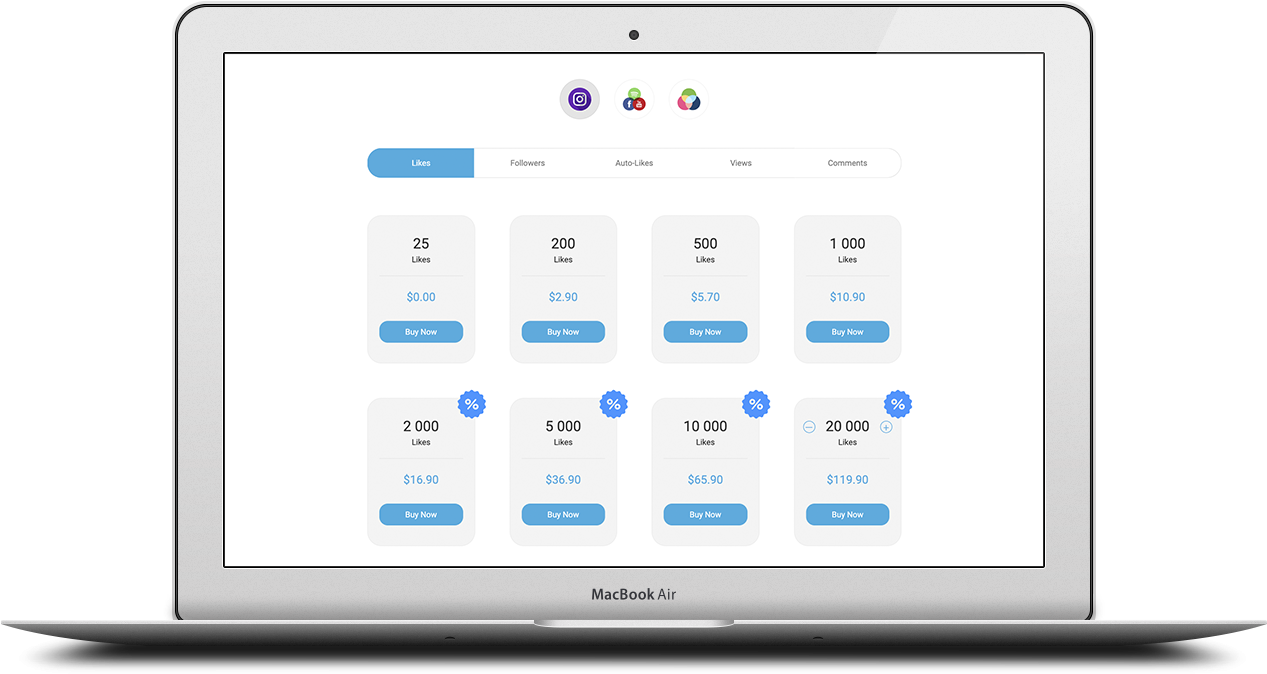 Table Of Contents
Pros and Cons
Pros
100% money-back guarantee on selected Packages
Real-looking followers
Transparent pricing packages
Cons
You can only contact support via contact form on the website
Automated bots system being used raises concerns
No Poprey Coupons
Top Social Media Growth Tools
About the service
Poprey social media growth services span across Instagram, Youtube, Facebook, TikTok, and Spotify.
Poprey lets you buy various engagements metrics and impressions, as well as followers on these social media platforms.
Poprey boast of real-looking followers and quality engagements, with a flexible package and delivery.
Main features
Many packages available for getting likes, followers, or views on Instagram, Youtube, Facebook, TikTok, or Spotify.
Poprey has many engagement metrics with the intensity of delivery to be chosen. It offers you to buy likes, followers, and Instagram views. The speed of delivery you can choose between instant and gradual, depending on your goal. If you are a new-comer, poprey.com also gives 25 likes as a free trial for you to make sure you'll be satisfied with the service.
Login & Buy

Instagram likes
Poprey Instagram likes are of two types; the normal likes and the auto-likes. Auto-likes are gradually delivered rather than being allocated for one particular post. Poprey allows a free trial with about 25 likes on Instagram. Also you can buy Facebook page likes.

Real Instagram followers
Poprey grows real-looking followers on your Instagram, Youtube, Facebook, TikTok, or Spotify account.

Instagram views
You can buy Youtube subscribers and views with delivery starting in 24 hours or TikTok views with instant delivery.

SUPPORT
Customer support service is not available 24/7 and can be reached via its contact form on the website.
Pricing
Pricing and unique features
The services provided by the company include Instagram likes, views, auto-likes, followers and comments.
Likes start from free of charge for 25 likes to $109.90 for 20,000 likes.
Followers start from $4.90 for 100 to $249.90 for 10,000.
Auto-likes vary from $10.90 for 1000 to $1599.90 for 500,000.
Views are from $0.80 for 200 to $309.90 for 500,000.
Comments are from $3.20 for 25 to $199.90 for 500.
There are also Facebook page likes, Youtube services, TikTok and Spotify services.
Social Media
100 pcs.
500 pcs.
1 000 pcs.
Likes
1.6
6.5
11.9
Followers
4.9
16.9
31.9
Shares
Views
0.4
1.3
2.1
Comments
9.9
34.9
69.9
Likes
17.9
Subscribers
4.9
15.9
Views
4.9
Does Poprey Offer Refunds?
Poprey's Refund Policy is usually stated on the package offerings as it applies to only selected packages. If you don't get your order in 48 hours, a refund is given. However, if you enter the wrong account details, the refund does not apply.
Is there a Free Trial for Poprey Services?
Poprey offers a free trial with which you can determine the authenticity of their offerings.
Compatible Payment Methods
Poprey accepts Paypal and credit cards for payment.
Visa, Mastercard
Poprey Deals and Discounts
Poprey coupon isn't available.
Poprey: some unique features
Real-looking followers
25 Instagram likes as a free trial
100% money-back guarantee on selected packages
Transparent pricing packages
Fast delivery
In a few steps, this is how it works
How it works


Enter details and check out

Sit back and enjoy the results
results
Results and Safety
Services by Poprey can be delivered either instantly or gradually, depending on your preferred choice.
Go to Website


Have questions?
FAQ
What are their guarantees?
How Does the Warranty Work?
Poprey's Refund Policy is usually stated on the package offerings as it applies to only selected packages. If you don't get your order in 48 hours, a refund is given. However, if you enter the wrong account details, the refund does not apply. There was only one completely negative Poprey review that accused the service of being not legit, but it looks like written by a bot.
Is the service safe?
Is My Information Safe?
Poprey does not share your account details with any 3rd Party. It also collects these data through a multi-layer data security system to avoid leaks. Poprey isn't immune to data leakage during the server problem (as any other site though).
Is the service legit?
Are Poprey services legit?
There are both positive and negative reviews, and their customers suggest you should buy likes, not followers, from this company, as its followers look like bots. It is also advisable to buy their services in small packages. Generally, this service is average and quite ok.
Is the service scam?
Is Poprey scam?
Reviewers claim they actually received a product they had paid for (likes) although these likes were delivered late or were from fake-looking accounts. It is also advisable to use PayPal when paying for their services. Most Poprey reviews are neutral and don't present any serious reasons to consider this service a scam.
looking for alternatives?
Alternative Services
Media Mister provides a wide range of services for more than 20 social media platforms. However, its service are somewhat more expensive
Skweezer is an Instagram-centered company. It also offers additional tools and options, such as getting their customer a Verification Badge, a free trial, and a 60% discount on some services.
Redsocial offers Instagram, Facebook, Twitter, YouTube services, and over 50 services in general. However, their prices are on the more expensive side. They don't offer a refill, refund or free trial as well.
Reviews
Testimonials
Poprey reviews on their Trustpilot page are mixed. However, some of them are detailed enough to look like being written by real people.
Danny
Okay, for likes.
Very bad for followers.
It is not what they claim it's, so ZERO trust.
They will never give you the phone number or the address of the company, which to me, sounds very shady.

1 stars
MrFraser YT
I spent around £50 on this site. I see many bad reviews, but they're just people that cannot afford the stated items. I personally recommend buying Instagram only things as these do work, but the small packages are the best. I also say that the accounts can easily be seen as fake bots, so if you want legit followers, this isn't your site.

4 stars
Erjon Mema
It's true, you get the likes or followers, but they are all fake accounts from Russia, and everyone will notice that they are fake. I don't recommend using their service.
And some more:
"The best ever. Very interesting price and timely delivery! If there are problems with orders the assistance is excellent. I am very satisfied with the service." – Daniella
"A service never seen before, very functional and beautiful. Who manages it is very professional indeed. The only site that gives you the automatic Refill when you lose the followers." – Alisea
"Likes delivered, but Nearly ALL accounts liked my post are fake (have 0 posts, 0 followers, 0 following) and this affects badly on the Instagram account that received those likes." – Sotos

2 stars
Is it worth it?
What kind of clients may benefit from using it?
Poprey clearly offers all the social media engagement basis needed to give you the social proof you require. Poprey's Instagram packages, in particular, are a good fit for on-budget Instagram users who needs engagement. However, its restrictive support channel is a concern as you can only reach customer support via its website contact form.
Poprey Login