Skweezer review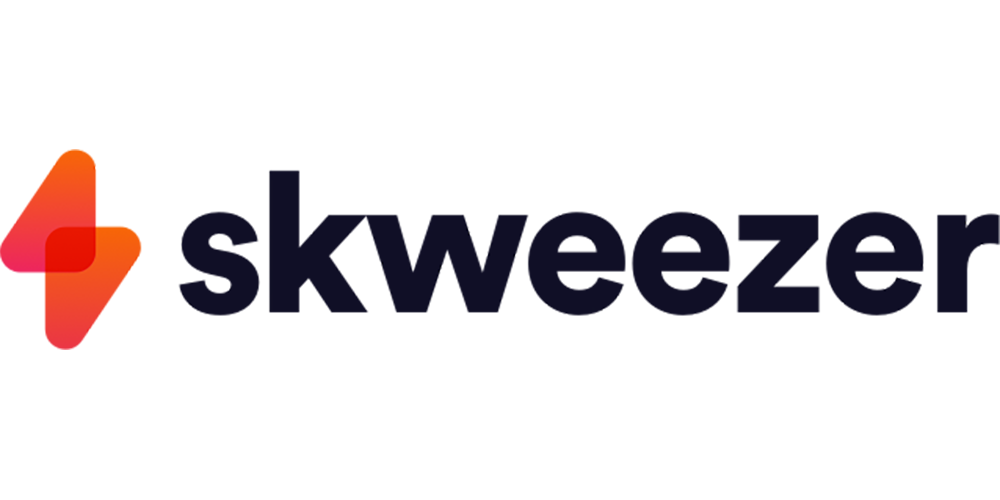 Official website:
https://skweezer.net/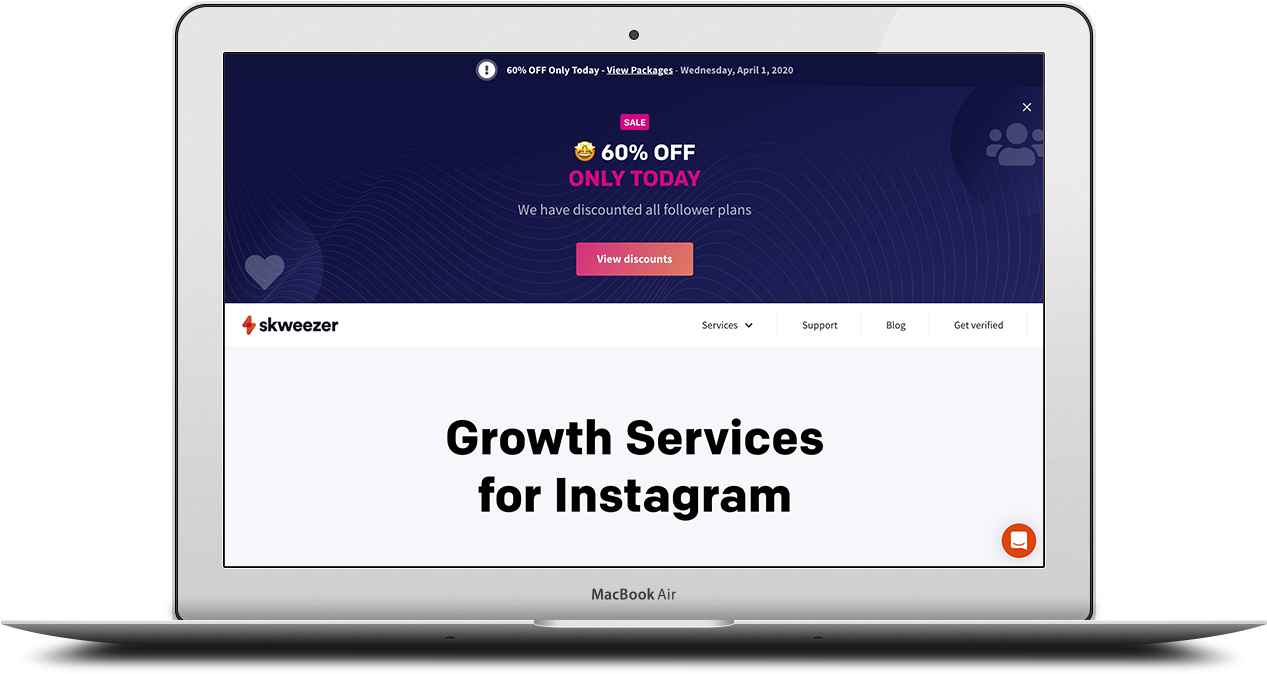 Table Of Contents
Pros and Cons
Pros
Free trials are available to first-timers (gain 50 followers every 24 hours)
Engagements through views, likes, and comments are available
There are quite enough discount offers and coupons to attract customers
Currently running a 60% off promotion
One of the few programs that offers a Verification Badge
Claims "real" followers only
You can choose a refill service at checkout
Cons
Minimal services
Only interacts with Instagram
Bad reviews
Doesn't connect to other social media accounts
There is no guarantee of you being verified even after paying in full for the verification
The service is relatively expensive
Sadly, the customer support's response to the complaint is quite slow
Top Social Media Growth Tools
About the service
Skweezer offers Instagram services
Skweezer is another Instagram-likes builder software that you can find online. The company offers discounted follower plans, and they accept Visa, Mastercard, and Maestro!
They have been in the market for about 5 years. Not only do they offer ways to grow your Instagram account, but they are also one of the few softwares out there that can work to get your profile a Verified Badge.
Their Terms of Service Section states that The Services are provided by Gramfuel B.V. (76270890) located at Laarderhoogtweg 25, Amsterdam, The Netherlands.
Main features
Skweezer services are centered around Instagram growth.
This includes growing Instagram followers, comments, likes. Its services are all-encompassing to give an Instagram account all the boost it needs to be seen and relevant.
This company offers instagram Verification service, the delivery of which normally takes 1-5 days.
Skweezer has a quite user-friendly site, making navigation, Skweezer login, and buying requests as easy as it can get. All that is needed to order any of the Skweezer services are your Instagram username and email.
Offerings and prices are neatly laid out with their corresponding delivery time, showing how committed it is to fast delivery.
Login & Buy

Instagram likes
The Instagram comments are useful for impressions and come at a cost of $2.99. For automatic Instagram likes, it comes at a cost of $15.00. The likes will spread over a certain period, and prices vary based on the number of posts selected. The Instagram views come at a starting cost of $1.19, a cost which is relatively high in comparison with other similar services.

Real Instagram followers
Skweezer offers Instagram verification through a third-party service, VerifiedBadge, letting its customers choose among 2 packages. The most popular one, provided at a rate of $179.00, is a Large Package, which includes 2 PR articles, a case study and priority support. Alternatively, you may order a Submission-Only Package, offering fewer features, for $49.

Instagram views
Skweezer offers Instagram video views for an affordable price of $ 1.00 per 100 views or $ 99.99 per 150,000.

SUPPORT
In addition to its core services, Skweezer offers a free Instagram photo and video downloading tool.
Pricing
Pricing and unique features
Instagram followers are from $4.99 per 250 to $164.99 per 15,000.
There are active Instagram followers offered through their partner website https://gramfuel.com/ but you have to sign in to learn the actual prices.
Automatic Instagram likes and views are from $15 per 100 to $99.00 per 1,000.
Instagram comments are from $2.99 per 5 custom comments pre-written by the customer to $28.99 per 100.
Instagram video views are from $1.00 per 100 to $99.99 per 150,000.
You can also get 50 free followers every day using their trial offer.
Social Media
100 pcs.
500 pcs.
1 000 pcs.
Followers
6.99
12.99
Shares
Views
1
1.99
2.99
Does Skweezer Offer Refunds?
You can get a refund if dissatisfied with service, their website states you can get a refund only when submitting your complaint and evidence to their support department in 7 days from the order placing date.
Is there a Free Trial for Skweezer Services?
Free trials are available to first-timers.
Compatible Payment Methods
You can pay with a credit card, Visa, Mstercard or Maestro card.
Visa, Mastercard, Maestro
Skweezer Deals and Discounts
In addition to that is a 60% discount being currently offered off all followers' plans.
Skweezer: some unique features
Engagements through views, likes, and comments
Offers Instagram verification service
Offers a free Instagram photo and video downloading tool
Free trials to first-timers and other discounts
Provides a Verification Badge
In a few steps, this is how it works
How it works



results
Results and Safety
Delivery takes a few minutes. Reviews clam that in some cases, it takes 24 hours. If it takes longer, you should reach out to the customer service. However, such services as Instagram Verification or Instagram Username Claim can take up to 5 days to be delivered.
Go to Website


Have questions?
FAQ
What are their guarantees?
Does the company offer any guarantees?
Skweezer may grant a refund within 7 days from the purchase date, if the service wasn't delivered of the product is not as described, and a refill for follower orders. The Skweezer reviews are also generally positive that may reflect the service's safety.
Is the service safe?
Is using this service safe?
The company offers a refund in some cases, as well as a refill for follower orders, which provide some safety. Skweezer doesn't provide the full refund in any possible case so it's advisable to ask the support or read the guides first.
Is the service legit?
Is using Skweezer legit?
Instagram doesn't support it, but judging by reviews, the service doesn't get users' accounts banned. One Sqweezer review stated that the account got banned, but it seems that it happened due to the inappropriate content, not the service's work.
Is the service scam?
Is the service scam?
The service reviews claim that it is not a scam. There are over 1200 reviews with the majority in a positive light.
looking for alternatives?
Alternative Services
Many alternatives are offering similar services to that of Skweezer, even though the packages may not be as encompassing as Skweezer ones. Worthy of note among these possible alternatives are iDigic and Instaboostgram. The major varying factor among these three is the price.
Of all tree alternatives, Instaboostgram has the least price at a rate of $12.75 for 1000 followers. .
At the same time, Skweezer seems to lose points against other competitors due to their lack of services. Unfortunately, they are a software that is only applicable for Instagram – which limits their market and makes them fall inferior to other companies that Integrate with Facebook, Twitter, YouTube, Soundcloud, and more.
In comparison with IDigic, Skweezer is quite pricey. One thousand likes on Skweezer costs $99 per 30 posts while on IDigic it costs $12.95 with a 25% discount. In essence, Skweezer is entirely on the high side money wise.
However, Skweezer offers more service guarantee with it its free trial package. Also, Skweezer offers more varieties of Instagram growth services when compared to others while allowing a considerable amount of flexibility on delivery. Unlike others, Skweezer lets your order be delivered in preset batches.
Furthermore, very few follower boost softwares offer "refill" services in the event that some users drop off overtime. Because Skweezer does offer this unique service, they have come out ahead of their competition.
Boostgram offers a 3-day free trial, but its website is not convenient, and you must log in or read users' reviews to learn the company's prices. Aside from price differences and refill service, Skweezer does have slightly more favourable reviews than other similar softwares, such as iDigic or Boostgram. Users seem to have fewer negative things to say about Skweezer which gives hope that the company might not be a complete scam. Skweezer states that they are risk-free, but that claim likely cannot be confirmed (especially based on reviews).
Reviews
Testimonials
Many clients have expressed their experiences of using skweezer.net services. Like any other online service, it has a mix of positive to negative reviews. The reviews for Skweezer are actually quite favourable in comparison to many other similar programs. On https://igreviewhub.org, Skweezer has a rating of 4.2/10. Though the negative reviews are still prominent, they seem to be offset by a number of positive reviews.
Bobby O Neill
This website is a bunch of thieves taking money for services they have no intention of delivering on. Don't let the fake 5-star rating fool you. You won't get your orders, and if you try to contact them, you'll only ever get a copy and paste "sorry for the inconvenience" message that amounts to nothing.

5 stars
Steve
Awesome service. Got my followers instantly to kick off my Instagram page!

4 stars
Cooper M
It's was honestly great. Maybe just some issues of if not working so good at certain periods, but besides that, it was great and would recommend.

3 stars
Is it worth it?
Conclusion
This Skweezer review shows a lot of confidence in its service displayed by Skweezer. Also, Skweezer takes pride in delivery flexibility and offering versatility. There are a few cons, however, but based on users' reviews, the advantages seem to outweigh the negatives. Skweezer is relatively elitist; it is for those that can afford it. But definitely worth a trial.
Skweezer Login