SMGains review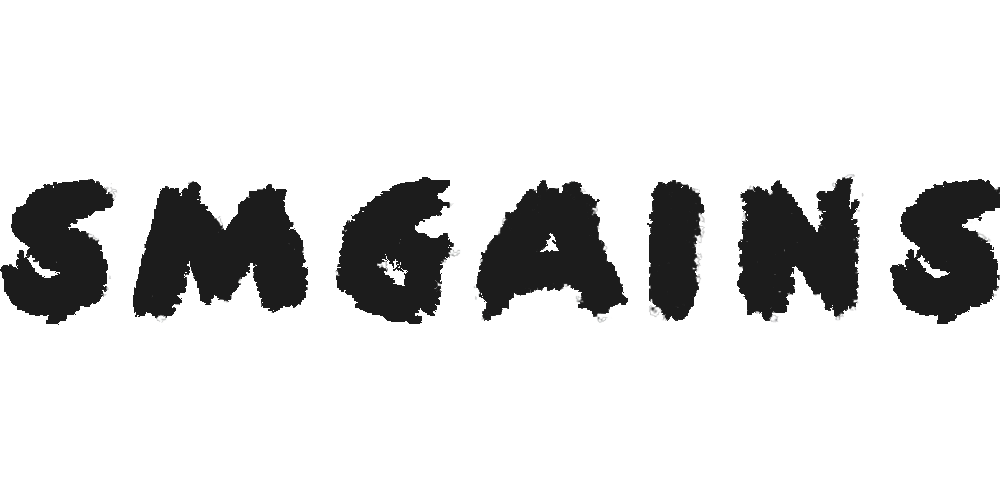 Official website:
https://smgains.com/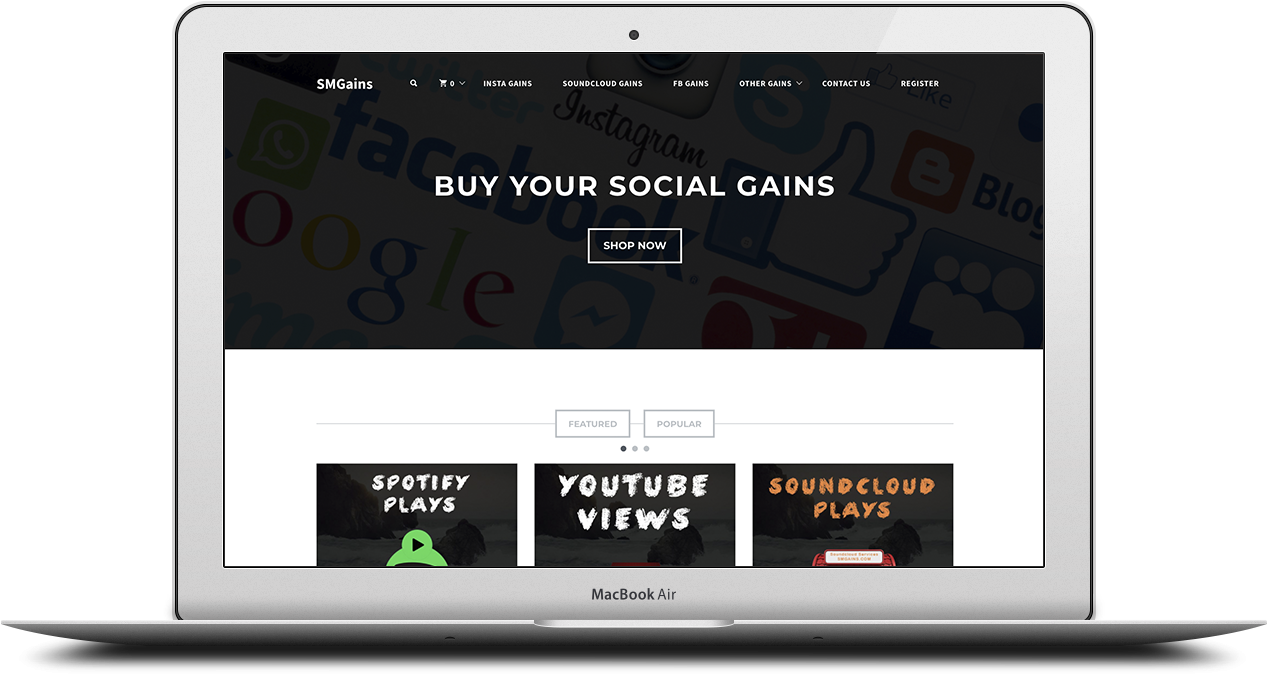 Table Of Contents
Pros and Cons
Pros
Exotic services such as Youtube dislikes
Wide range of social media networks
Instant delivery
Cons
No FAQ and explanations on the site
Mixed reviews
Some social media networks may suspend your account due to instant delivery of a bunch of likes and comments
Top Social Media Growth Tools
About the service
What is SMGains?
This is a social media agency that provides… well, various social gains: from promoting your new single on SoundCloud to buying Youtube dislikes and drowning your competitor in the sea of them.
This agency provides a variety of services that are not available on the pages of its competitors: the aforementioned dislikes, auto poll results, and so on.
Main features
Why SMGains?
A qucik review of their services show they offer some beyong the standard set - for instance, you can buy Yoube dislikes! Their customers' reviews are mostly positive.
There are cheaper agencies that work with more social media, but if you need something particularly exotic, look at their offers. Spotify plays are rare to be bought, but if that is what you want to have - SMGains is here to help you!
Login & Buy

Instagram likes
You can opt for Instagram gains package which includes auto or manual likes. Similar services you can also have for Soundcloud, Facebook, Twitter, Linkedin and other social media.

Real Instagram followers
There is also an option to buy Instagram followers included in Instagram Gains package. This would be a great boost for your business or personal brand.

Instagram views
Their prices for views are quite cheap, starting from 100 Views for $0.50.

SUPPORT
They provide a contact form or using the email or their Whatsapp number.
Pricing
Pricing and unique features
The company offers "gains" for 7 social network platforms. The prices per item start from $1.50.
Social Media
100 pcs.
500 pcs.
1 000 pcs.
Likes
1.5
6
12
Shares
Likes
4
20
40
Video Views
2.5
2.5
Comments
2.5
2.5
2.5
Likes
5
20
40
Views
8
Comments
65
240
Does SMGains Offer Refunds?
SMGains accept refunds, but only in 3 days after the purchase and only if the service was undelivered or delivered wrongly.
Is there a Free Trial for SMGains Services?
There is no free trial.
Compatible Payment Methods
The agency accepts payments via all major credit card systems and PayPal.
Visa, Mastercard, Discover, American Express
SMGains Deals and Discounts
They have discount coupons, and store credit vouchers that can be purchased and saved in your personal shop account for later.
SMGains: some unique features
Wide range of social media networks
Exotic services such as Youtube dislikes
Results are delivered daily
Offers discount coupons
Refunds possible
In a few steps, this is how it works
How it works

Register an account in their system


Proceed to checkout, enter you details and purchase a service
results
Results and Safety
The results are delivered daily, which is a big benefit, but the likes or comments are coming all at once, which can be suspicious for several social media networks. Also, people tend to unfollow soon, so this is good for an instant boost of your account, but not for the long-term result.
Go to Website


Have questions?
FAQ
What are their guarantees?
There is no guarantees on the site, so it is highly recommended to contact the agency first and learn about terms and conditions in advance.
Is the service safe?
A few dozen reviewers complain about not answering their emails or late deliveries of the service, but the representatives of the company react and provide quick refunds for them.
Is the service legit?
Is SMGains legit?
On the one hand, the company actively replies to reviews and offers help if anything goes wrong. On the other hand, there are many negative reviews, which creates them a "grey" reputation.
Is the service scam?
Is SMGains scam?
Some reviewers claim they did not get what they paid for, or that their newly bought followers dissapeared, or that the company doesn't answer their inquiries. The company actively replies to such reviews, claiming they can be reached through Whatsapp and process all payments through PayPal only. Given all the circumstances, their reputation doesn't look 100% reliable.
looking for alternatives?
Alternative Services
RedSocial is a social media promotion platform that has a much more user-friendly interface and offers 24/7 support. It also distinguishes auto-likes and views from manual ones. Smgains and RedSocial also cover different social media networks, and Smgains has a wider range of them (for instance, Smgains offers such exotic services as Youtube dislikes, Spotify and SoundCloud plays and LinkedIn, while RedSocial offers Pinterest services).
Poprey looks quite similar to Smgains. Its main benefits are a multi-language support and a free trial offer. It also covers a lot of social media networks (almost as much as Smgains), but the average prices are higher than on Smgains.
AudienceGain offers services for 8 social media platforms, including Twitch, SoundCloud and LinkedIn. It also supports PayOp payment system, accepting over 300 payment methods, and mobile payment methods like GooglePay and CashApp. They also have an Affiliate program.
Reviews
Testimonials
The reviews are mixed ones, but the dissatisfied ones get a quick answer from the agency and a detailed explanation of the situation. Almost three-quarters of the reviews are positive, the others complain about ignoring their mails - which is quickly fixed.
Meme Machine
I had little hope about them going in, but they did exactly what was promised and within a few hours. I have no complaints, I would totally use it again.

5 stars
Miles A
Well. It worked at first then they didn't give me my likes... that I paid for 2 months now. The video likes work, BUT I got played on the likes. (Took my money and did not even reply to any emails sent). They work sometimes. Sometimes they don't. I'll give it a 3… but really any app that takes your cash and can't answer an email or fix it is kind of disappointing.

3 stars
matt
Used them in the past with no real problems. I purchased an order they charged me a month ago and did not deliver nor respond to the hundreds of messages and emails I have sent them. they are a scam now and DO NOT purchase from them. Gonna be calling my credit card today to get my money back and report a major scam.

1 stars
Is it worth it?
When it is useful?
SMGains is a service that provides custom comments and Youtube dislikes, so it's a perfect way to take some morally gray actions towards your competitors or other nasty persons. But you should be cautious while ordering just a bunch of "likes" and it would be wise to contact the agency beforehand and learn all the details.
SMGains Login