Stormlikes review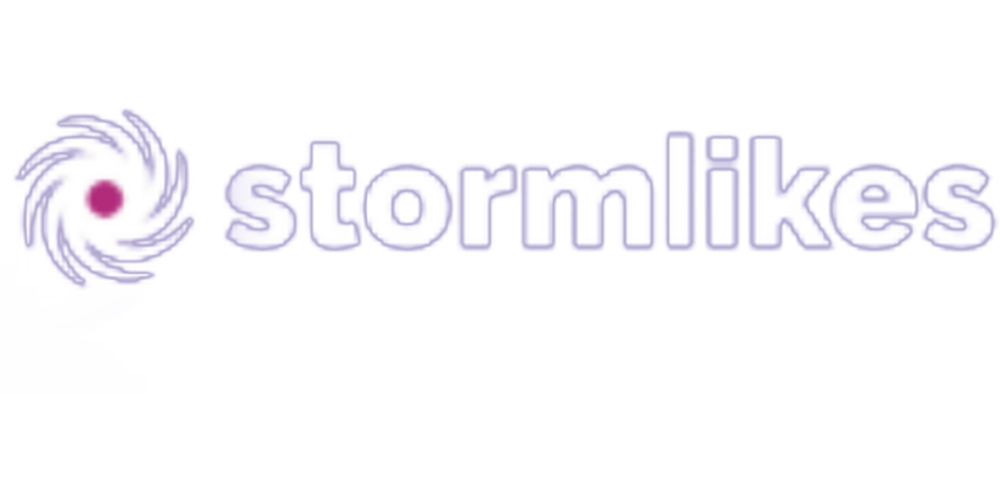 Official website:
https://www.stormlikes.net/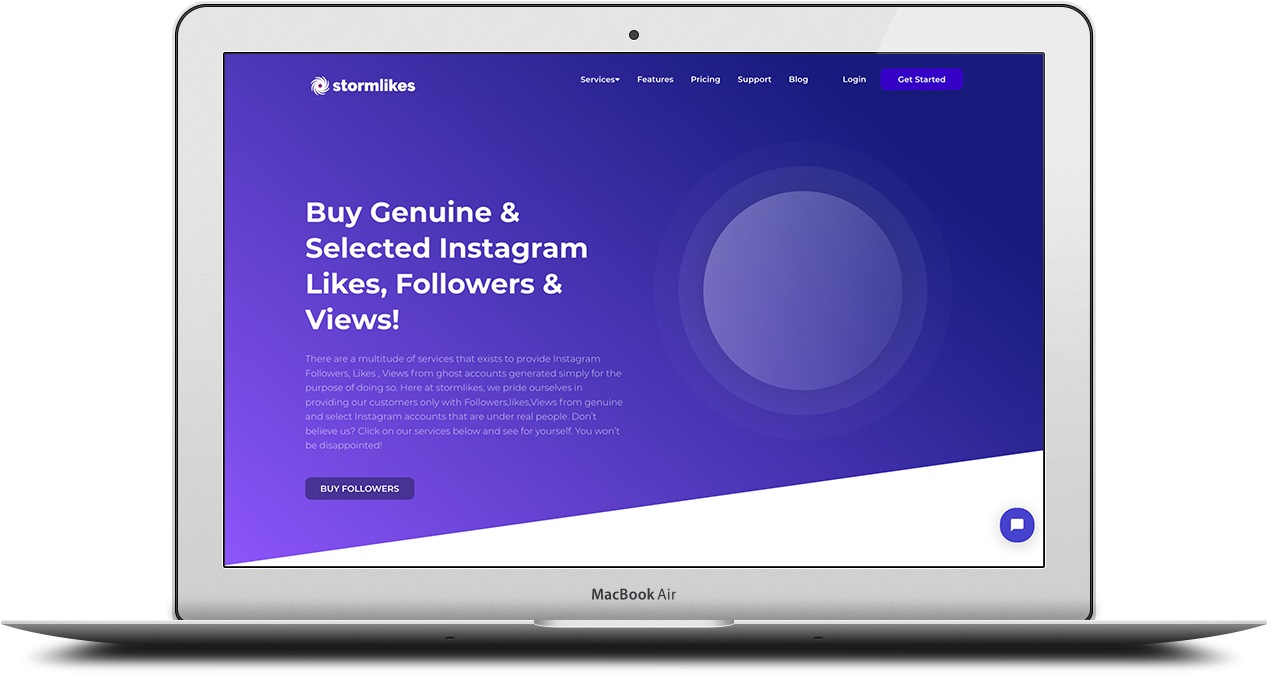 Table Of Contents
Pros and Cons
Pros
Good customer support
Targeted Users
Affordable and flexible pricing plans
Free trial and initial 50 likes
All likes from real, active users
Choice of the preferred country
Simple, straightforward and easy to use
Fast delivery of the purchase
Cons
Lack of transparency
Some glitches top the site
Questionable reviews on the site
Only one supported network
Sometimes unviable
Doesn't contain nor require accounts management
No scheduling or repost features
The free trial is only for 50 likes
About the service
Instagram service provider selling automated growth solutions
It seems like everyone wants to jump the "Instagram – happiest place on earth" bandwagon. For whatever purpose you have of joining this platform, be it of monetizing nature or personal branding, you are most likely struggling to make your Instagram account rise to the top. This is probably what brought you to Stormlikes.
For those who don't know, Stormlikes is a company that sells automated growth solution services to Instagram accounts like the ones we mentioned earlier. This means that through their service, you can get instant real engagement on your account, such as likes, views and follows, even when you are offline. Sounds like a dream, doesn't it?
Rest assured, it is very much possible. However, some influencers, with the perspective of instagram' changing algorithm, have called out the authenticity and credibility of using these services, against hard earned organic engagement. This is why; it is absolutely a must for you to review this service in an objective way before investing in it. After all, you deserve to know whether your money will make a difference or just go to waste.
Main features
Stormlikes provides services only for the platform of Instagram
A review of this Instagram-based service shows their offers are real and they don't promise any unrealistic things to their customers.
They do not extend to YouTube, Facebook, or any other social media platform as of this writing. Main Instagram service offers by the platform includes country and gender targeting. This is option allows you to get like from a specific gender or people of a specific country, further complimenting the niche of your account.
Login & Buy

Instagram likes
Randomized likes – you have the ability to decide for yourself how many likes you want on each of your posts.
Delay on your likes – a beneficial tool to avoid getting flagged by Instagram as a fake account. Tailored pricing models – flexible and reasonable pricing models based on your personal needs.

Real Instagram followers
Automatic detections of uploads – especially useful when you want engagement on your post when you are not online.
Tailored pricing models – flexible and reasonable pricing models based on your personal needs.

Instagram views
Matching video views – this service lets you enjoy the same number of views on your videos as the number of likes you purchased from them.

SUPPORT
Professional support – you can find instant 24/7 professional customer support that is easily accessible to you.
Anytime cancelation policy – you can terminate their services anytime without the fear of violating any terms or contracts.
Pricing
Pricing and unique features
This company offers Instagram followers, likes, authomatic likes and views.
It offers either one-time or montly pricing plan.
They offer Instagram followers from $2.89 per 100 to $12.99 per 1000. You may also form your custom package if desired.
Likes cost from $1.39 per 50 to $6.99 of 500 "high quality likes".
Automatic likes cost from $15.99 for 50 likes/post to $33.99 for 250 likes/post.
The price of views varies from $1.99 for 500 to $7.99 for 5000 views.
Social Media
100 pcs.
500 pcs.
1 000 pcs.
Likes
2.99
6.99
11.99
Followers
2.99
6.99
12.99
Shares
Views
1.99
2.99
Comments
Likes
Followers
Shares
Video Views
Comments
Likes
Retweets
Followers
Views
Comments
Likes
Subscribers
Views
Comments
Shares
Does Stormlikes Offer Refunds?
Yes, with the service of canceling at any time, Stormlikes also offers a 100% refund policy. You can avail of a full refund by contacting the company and submitting the ticket that you will find on the support page of their website.
Is there a Free Trial for Stormlikes Services?
Free trial and initial 50 likes.
Compatible Payment Methods
Stormlikes uses both PayPal and credit cards as there payment or billing system. It does not require any sensitive data on your bank information.
PayPal
Stormlikes Deals and Discounts
The bigger you make your service package out to be, the more eligible you will be for a bigger discount.
Stormlikes: some unique features
Country and gender targeting on Instagram
Tailored pricing models
Randomized likes and an option to delay on your likes
Anytime cancelation policy
Instant 24/7 professional customer support
In a few steps, this is how it works
How it works

Click on the "Buy Likes" button

Choose the package and enter your Instagram username

This way, you will start your free trial!
results
Results and Safety
Stormlikes prides itself on its instant delivery feature, which lets you see results immediately. You can also set when you want to see the result of your investments in the settings.
Go to Website


Have questions?
FAQ
What are their guarantees?
Does Stormlikes provide guarantees?
Yes. They guarantee an immediate result as soon as you acquire their services.
Is the service safe?
Is Stormlikes Safe?
Stormlikes has a secure website with fast customer service. Your passwords are safe since you will only provide them with your Instagram account username. Your credit card details are also safe because the service uses industry-standard tokenization.
Is the service legit?
Is Stormlikes Legit?
Even though there are no proclamations of guarantees by the service, they still deliver on everything they promise. Plus, in the monthly plans, you also have the option to cancel anytime you want.
Is the service scam?
Is Stromlikes scam?
Many reviewers are happy with their services, though some mention that the purchased followers don't stay for long.
looking for alternatives?
Alternative Services
Audience Gain
AudienceGain provides services for Instagram, Twitter, YouTube, Facebook, Soundcloud, Twitch, LinkedIn and Snapchat. They offer followers, views, likes and autolikes at quite inexpensive prices: 500 followers cost $8, 500 likes also cost $8, and 1.000 video views for $5.
Social Empire
This company focuses mainly on the Instagram services with some addition of YouTube, TikTok, and Soundcloud services. The offers of this company are not expensive. The company promises results arriving waiting 2 days and a refill within 45 days if needed.
DigiSMM
In addition to standard services, this company provides Instagram comments. Using their services doesn't require any registration, and accounts they use for their services seem "live". They also offer an Instagram verification service. However, there are cheaper offers on the market and they mention a 100% buyer's risk of any consequences that might occur.
Reviews
Testimonials
There are many positive reviews of this brand on Trustpilot.
Lau
I was skeptical at first, but took the leap. I am glad I did. This is a REAL review. I am in the marketing and advertising field and this absolutely does work. However people who complain about it are probably not using it for professional business purposes but for personal reasons. Which is why it probably wouldn't work. Definitely will be coming back for more and I can count on this site. Keep up the work.

5 stars
-.iipandaloverii .-
Good service,it takes a couple of minutes to actually work,they give you extra followers,it's awesome,!!!love itttt

5 stars
Vanita Morrill
Smooth on boarding process. Received an email about 25 minutes after sign up regarding getting started. The staff are friendly and answered my questions about the service. I am about a week in and I've been growing steadily. I think the price is a bit high, but I am happy because it's worth the premium as I have tried other services and none have worked as well as the Millennial Marketers.

4 stars
Is it worth it?
Is this brand reliable and worth using?
Here are our two cents, if you want a quick one time jump on your account then sure, by all means, go ahead with the service. You will rarely find such a cheap, safe and reliable service.
However, if you are planning to drive business from your account, then temporary likes, views and follows will get you only so far. Plus, with Instagram algorithm change 220, you risk the chance of having Stormlikes followers detected on your account and getting it shadowbanned.
Stormlikes Login