TweetAngels review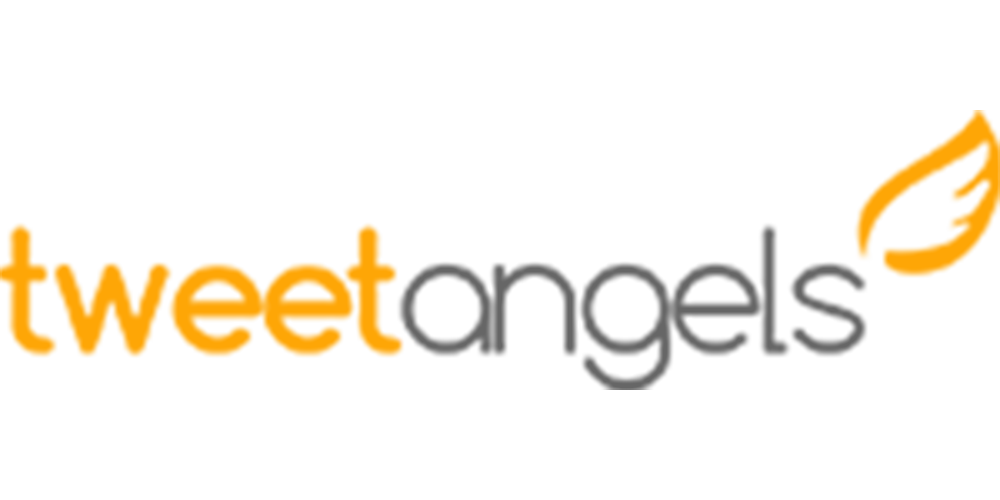 Official website:
https://tweetangels.com/ref/158/
Table Of Contents
Pros and Cons
Pros
Provides a full spectrum of services: content and design creation, promotion, answering to comments and messages
Moderate prices
Personal manager for each customer
Good publicity of the company since 2010
Cons
There are still cheaper companies if you need likes only
Monthly calls instead of weekly ones or custom time
Fixed price plans
Top Social Media Growth Tools
About the service
What is Tweetangels?
Tweetangels is a social media marketing agency that works with all the social media platforms: from Instagram to SoundCloud (and, the service called "tweet angels" covers Twitter too, of course!).
They provide a full cycle of marketing and promotion: from creating or the complete redesign of the social media to getting a particular quantity of daily likes and watches or answering to the comments and messages.
Main features
The main feature of the company is a broad spectrum of services offered.
They may either help you create your social media and fill it with content specially created for your company - or let you be in full control of your own content and just provide you likes and watches.
Login & Buy

Instagram likes
Tweetangels offers auto likes for images on Instagram with no password required. Also, you can buy targeted Twitter or Facebook likes.

Real Instagram followers
The company delivers targeted followers on Twitter to reach only specific people. You can choose US followers only.

Instagram views
They offer various kinds of views, including live vews, story views etc. Their Instagram views start from $8.99 per 1000 views. They offer 15.000 YouTube views for $79.99.

SUPPORT
Each customer has a manager assigned to them, so there is a particular person dedicated to growing your business.
Pricing
Pricing and unique features
The company offers services for separate networks - such as Instagram, Twitter, Facebook, Youtube, Snapchat, Spotify, Linkedin and Soundcloud, as well as combined packages for several services in one package. These are Bronze, Silver, Gold, and Platinum Packages - varying from $129.99 to $499.99.
Social Media
100 pcs.
500 pcs.
1 000 pcs.
Shares
Likes
34.99
Followers
19.99
Likes
20
69.99
119.99
Subscribers
59.99
109.99
Views
5.4
Does TweetAngels Offer Refunds?
The Company offers a fifteen (15) day limited refund. You are eligible for a refund only if Company fails to deliver the number of followers specified in your order for Follower orders.
Is there a Free Trial for TweetAngels Services?
They don't offer a free trial.
Compatible Payment Methods
They are PayPal Verified, so your payment is safe.
Visa, Mastercard, Discover, Credit Card, American Express
TweetAngels Deals and Discounts
There are constant discounts and special offers. You may see the current Tweetangels coupon on top of the site that gives a huge discount or extra free services.
TweetAngels: some unique features
Provides a full spectrum of services: content and design creation, promotion, answering to comments and messages
Works with many social media platforms, from Instagram to SoundCloud
Moderate prices
Personal manager for each customer
Good publicity of the company since 2010
In a few steps, this is how it works
How it works


Enter details and check out

results
Results and Safety
Results depend on the services chosen and the budget. One of case studies claims to build 8,000 followers in less than 3 months. Another case study shows the growth of 20K Instagram likes in 6 months.
Go to Website


Have questions?
FAQ
What are their guarantees?
Does Tweetangels provide any guarantees?
Yes. They guarantee the delivery of some of their packages - YouTube views, Facebook likes, Twitter targeted followers, and a package of Instagram services. They also provide a non-drop and risk-free guarantee for their Facebook and Twitter services.
Is the service safe?
Safety
The agency was created in 2010 and still maintains an excellent reputation. It also shows case studies on its website to prove the efficiency of their approach. They are also PayPal Verified, so your payment is safe, and the company proved itself to be not a scam.
Is the service legit?
Is using Tweetangels legit?
Tweetangels promises the "instant, organic and safe results" with a 100% Risk-Free Guarantee; however, buying followers, likes, retweets etc. lies in the grey zone, so it's up to you to decide.
Is the service scam?
They are PayPal Verified, so your payment is safe, and the company proved itself to be not a scam.
looking for alternatives?
Alternative Services
One of the main alternatives to Tweetangels is Kickliker. This company works 24/7 providing constant support and the same wide range of social media, but it is much less personal than Tweetangels. The Kickliker service doesn't include the work of a personal manager. Moreover, it presents itself as a franchise, so its site is oriented at the wholesale buyers, who then will personalize the services and sell them further. Kickliker also provides likes and watches only, no content creation. But if you are interested in bulk buying of autolikers, Kickliker service will be cheaper for you.
Another alternative to Tweetangels is Stormlikes. Stormlikes also provides likes and views only, they are a bit more expensive than on Kickliker - but the feature of it is tailor-made price plan that is calculated for each customer and more precisely chosen followers (the criteria are gender, age, country and so on). It also has more user-friendly support but still doesn't produce content as Tweetangels does.
AudienceGain also offers services for multiple social media platforms. While offering services at quite customer-frindly prices, the company honestly doesn't provide any guarantees.
Reviews
Testimonials
There are not many Tweetangels reviews on the Internet, but they seem to be written by real people and are mostly positive, mentioning friendly and helpful managers and saving a lot of customers' personal time, taking care of all the aspects of promotion. A few were disappointed, but mostly because after the end of the subscription, most page fans unfollowed it. It is hard to manage one's social media on the same level without a SMM manager, so it was a sad but natural outcome.
The reviews on their Trustpilot page are mixed. However, the company actively responds to both laudations and complaints and seems to care about their reputation and customers.
Patrick
Not bad. You get what you paid for.
I actually don't have anything bad to say about this site. I got what I paid for, and I got it in a timely manner. I did have some issues getting the auto likes one week, but IG just updated, and Customer Service was very nice about it. Angelo was the person who emailed me and way very professional and even went into detail as to why they are experiencing problems. If you're looking for IG marketing, this is a pretty good place.
My only complaint would be that they have significantly increased the prices on their packages so much so that they are no longer competitive with some of their competition, so for me, I would rather save the money and use similar service with fewer options to get the same effect.

5 stars
Greg Jenkins
NOT WORTH THE MONEY AND DOESN'T DELIVER
Placed an order and discovered no action had been taken. I sent an email as follow-up, with no response.

1 stars
Rachel Emmett
85-95% drop off rate
85-95% drop off rate. You will get followers, and then 85-90% will unfollow you in the space of 1-2 weeks. I had to write about 6 times, but I think they are processing my refund now, which is why I'm giving them 2 stars although I haven't had the cash yet! (Being optimistic here)
After the first complaint, they did a refill for me, but those followers all dropped off, too, so it was pointless.
If they had a no drop service, it would be worth it. I was also blocked by around 200 people, which made me wonder why that was?

2 stars
Is it worth it?
When it is worth trying?
If you need a full-stack development of your social media brand - Tweetangels is the agency you need. They will save you a lot of time by generating content, placing it, drawing new followers and answering the questions. Your personal manager will be not just a tech support member - they will be sincerely dedicated to growing your social media presence.
TweetAngels Login